Nichols Architects is looking for candidates with 5 years' experience in hospitality related projects for a full-time opportunity in Miami, FL.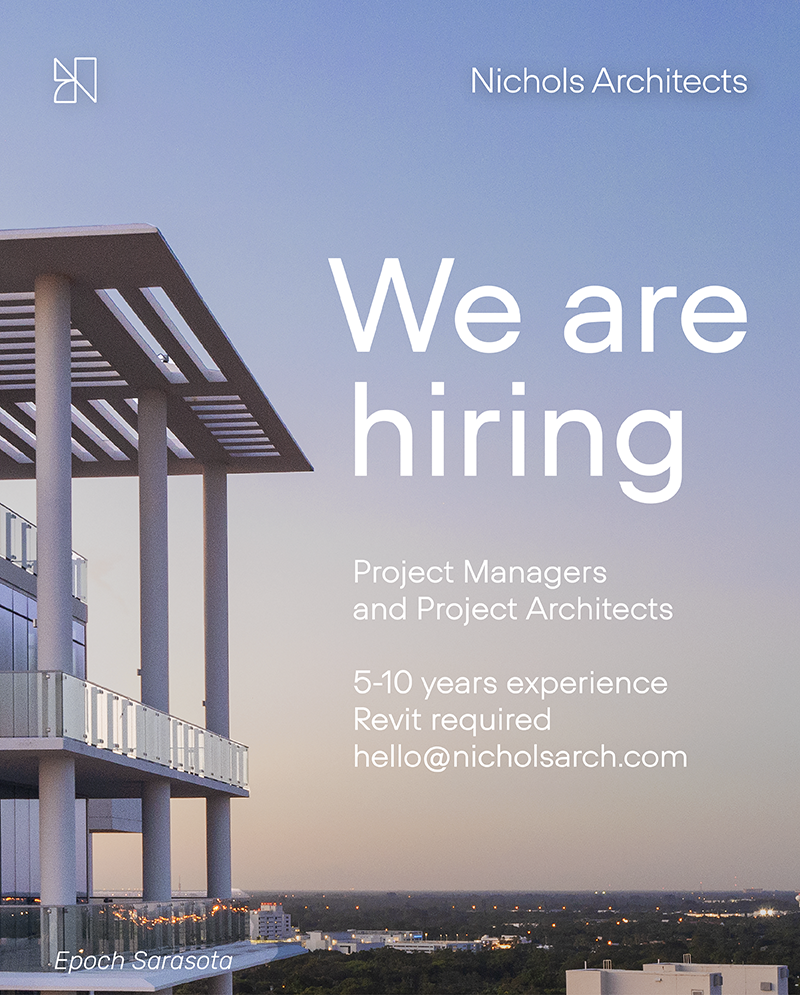 All candidates should have professional architectural degree from an accredited school. Experience with Revit is a must.
Individuals must demonstrate basic knowledge in architectural drafting and design development.
Candidates will be working on building Revit Models for projects and developing Drawings Sets for Schematic Design, Design Development and Construction Documents.
The role will require the following qualities:
Professional Attitude
Team Player
Organizational Skills
Critical Thinking
Design Sensitivity
Clear Communication
Presentation Skills
Software Required: Revit, Photoshop, Microsoft Office Suite, Lumion, etc.
US candidates only, please.
Email us at hello@nicholsarch.com