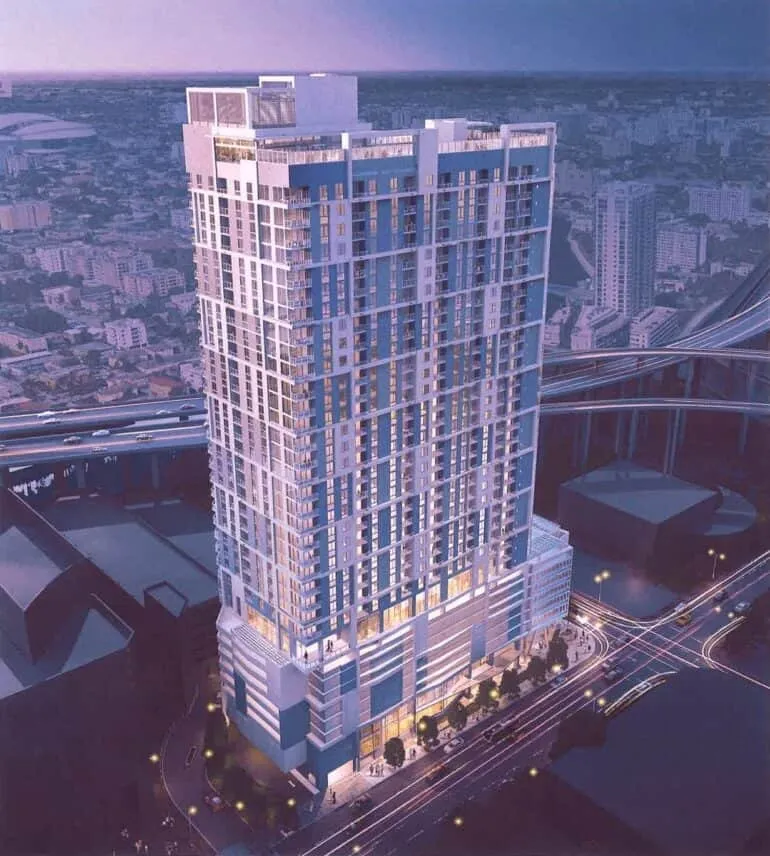 428-Unit Nexus Riverside, designed by NBWW, Crane Installation Estimated In January 2022 – The Next Miami
Mon Aug 30 2021
It looks like the NBWW designed 36-story Nexus Riverside apartment tower is getting closer to beginning construction.
The developer submitted several applications to the Federal Aviation Administration on August 24 for approval to install a tower crane, and for a permanent building height.
Tower crane installation is estimated on January 1, 2022, the filing states.
The crane is estimated to rise 588 feet above ground at its highest.
The tallest permanent point of the tower itself is planned at 413 feet above ground, where mechanical equipment will be located, a separate filing states.
…
According to the pending permit application, Nexus Riverside's first tower will have 428 apartments.
Read on >>> Source: 428-Unit Nexus Riverside Submitted To FAA, With Crane Installation Estimated In January 2022 – The Next Miami