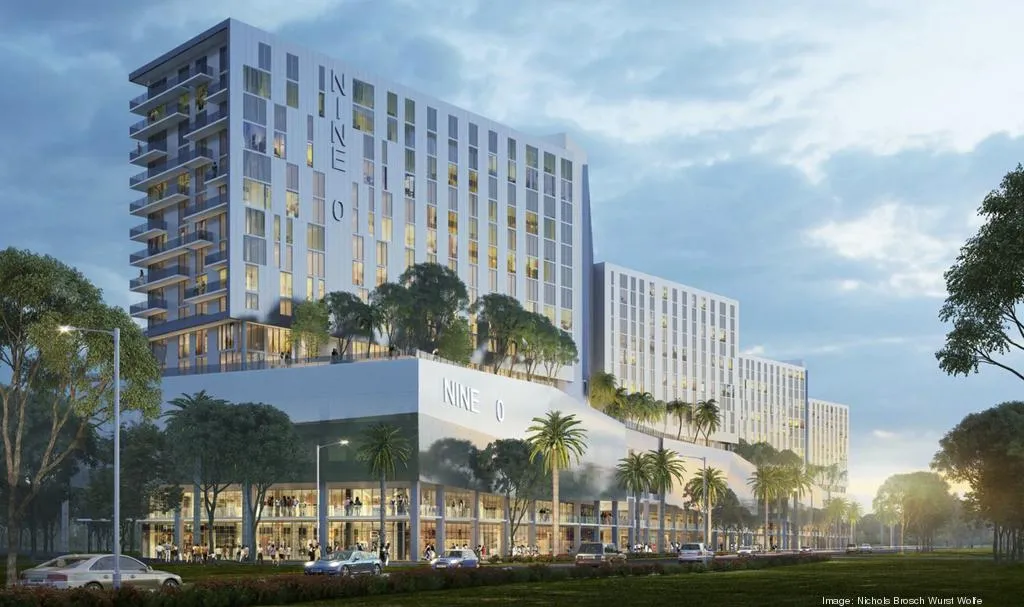 90 Wave, 70 Wave apartments and commercial planned near Dania Pointe by NBWW – South Florida Business Journal
Sat Oct 10 2020
A row of marine-related warehouses could be redeveloped.
A row of marine-related warehouses near the new Dania Pointe mixed-use project could be redeveloped into apartments and commercial space.
The Dania Beach City Commission will consider the development agreements and site plans for the 90 Wave and 70 Wave buildings on Oct. 13. The 5.8-acre property at 90 N. Bryan Road plus 70 and 50 South Bryan Road is owned by Dania Beach Marina Corp., NV Marina Holdings and RJ Marina Holdings.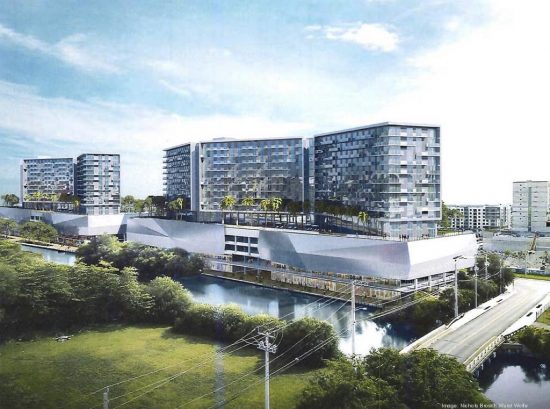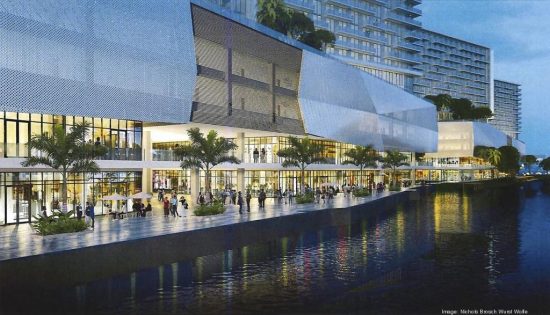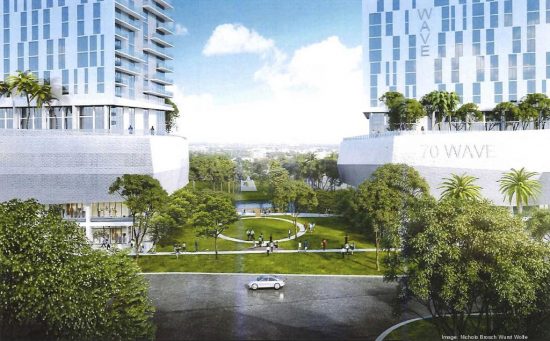 There would be two buildings of 16 stories each for the 90 Wave and 70 Wave, with a breezeway between them. They would combine for 760 apartments, 50,000 squaer feet of restaurants, 20,000 square feet of commercial space, and 16,000 square feet of offices. Each building would have about 700 parking spaces in two stories. Some of the restaurants would be along a waterway behind the building.
There would also be a shared pool deck and amenity space.
The architect on the project is Nichols Brosch Wurst Wolfe.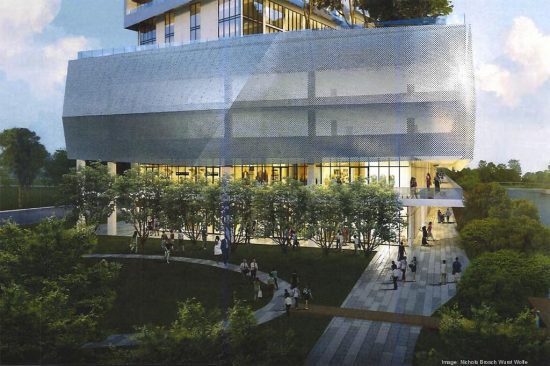 Read on >>>> Source: 90 Wave, 70 Wave apartments and commercial planned near Dania Pointe in Dania Beach – South Florida Business Journal