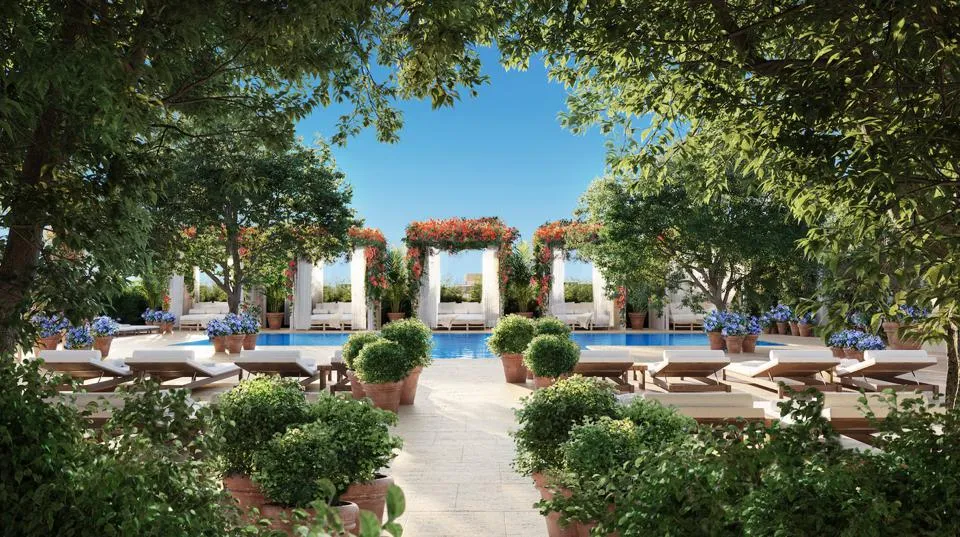 A Conversation With Ian Schrager On Simplicity, Luxury, And The Tampa EDITION – Forbes
Thu Jun 10 2021
Ian Schrager discusses how he designed for simplicity and luxury with the upcoming opening of his latest project, The Tampa EDITION.
Creating a brand, or hotel, that simply stands out in an overstimulated society is no easy feat. In 2021 as we're awakened from a stand-still—can we be done with overdoing it? According to Ian Schrager, we most certainly can. In fact, it may even be simple. Not to execute, but in its essence. A chance to reawaken a world where simplicity doesn't seem so complicated. Where luxury, comfort, and quality are all ideas that spring from editing down excess to give strength to what you're creating.
…
Natalie Stoclet: How do you come up with a hotel concept that feels tailored to Tampa? 
Ian Schrager: A hotel is supposed to manifest the place it's in, the time it's in, and the people who live there. That is the only criteria I have. I have to balance that with my own standards and aesthetic.
NS: What was the first step in your design process for The Tampa EDITION?
IS: We design the rooms first. Because rooms are hard. There is no tolerance for mistakes. If you design a bathroom and a woman can't put her makeup on because the lighting isn't right, or a man bangs his elbow into something when he's shaving, it's no good. It's the opposite of how hotels are usually designed, we have a different approach. In what we do, we're very product oriented. Product-obsessed even.
NS: What does modern luxury mean to you and EDITION Hotels today, and how do you see that evolving?
IS: Luxury changes daily. Everything in life changes, that's probably the only constant law of life. I don't think luxury is a business classification. I don't think you have to be rich to enjoy luxury. I think luxury is about humanity and a state of mind, and how it makes you feel. Do you feel comfortable? Do you feel looked out after? Do you feel protected? That to me is luxury. It's the feeling you get when you go into a friend or family's home and they're taking care of you. That to me is authentic luxury. Today we need to take the pretentiousness out of it. Luxury should be available to anyone that wants it. That is what makes it modern. The commoditizing of luxury. You make it accessible to people. I think that is a very important idea.
NS: What is your favorite design element within The Tampa EDITION?
IS: It's like asking me which one of my kids I like better. It's hard. Everything is a matter of life and death to me. We go over every single detail until it feels right. I love the public spaces, they're very exciting and beautiful. I love the rooms because they work well. I love our gardening and landscaping which is something we had to really excel at in a place like Tampa. What I like best, is that when you put all these things together, the alchemy starts. It's more than the sum of the individual parts. That's when you create a very special place.
NS: The Tampa EDITION is situated within Water Street Tampa, the first WELL-certified community in the world. Did that change the way you approached the design process?
IS: No. I don't think any good architect is going to design a new building that isn't going to have that certification. It's morally responsible, and good architects will always do it. I don't even take the WELL-certification as a marketing opportunity, I see it as a requirement. You have to have that.
Read on >>>> Source: Forbes A Conversation With Ian Schrager On Simplicity, Luxury, And The Tampa EDITION