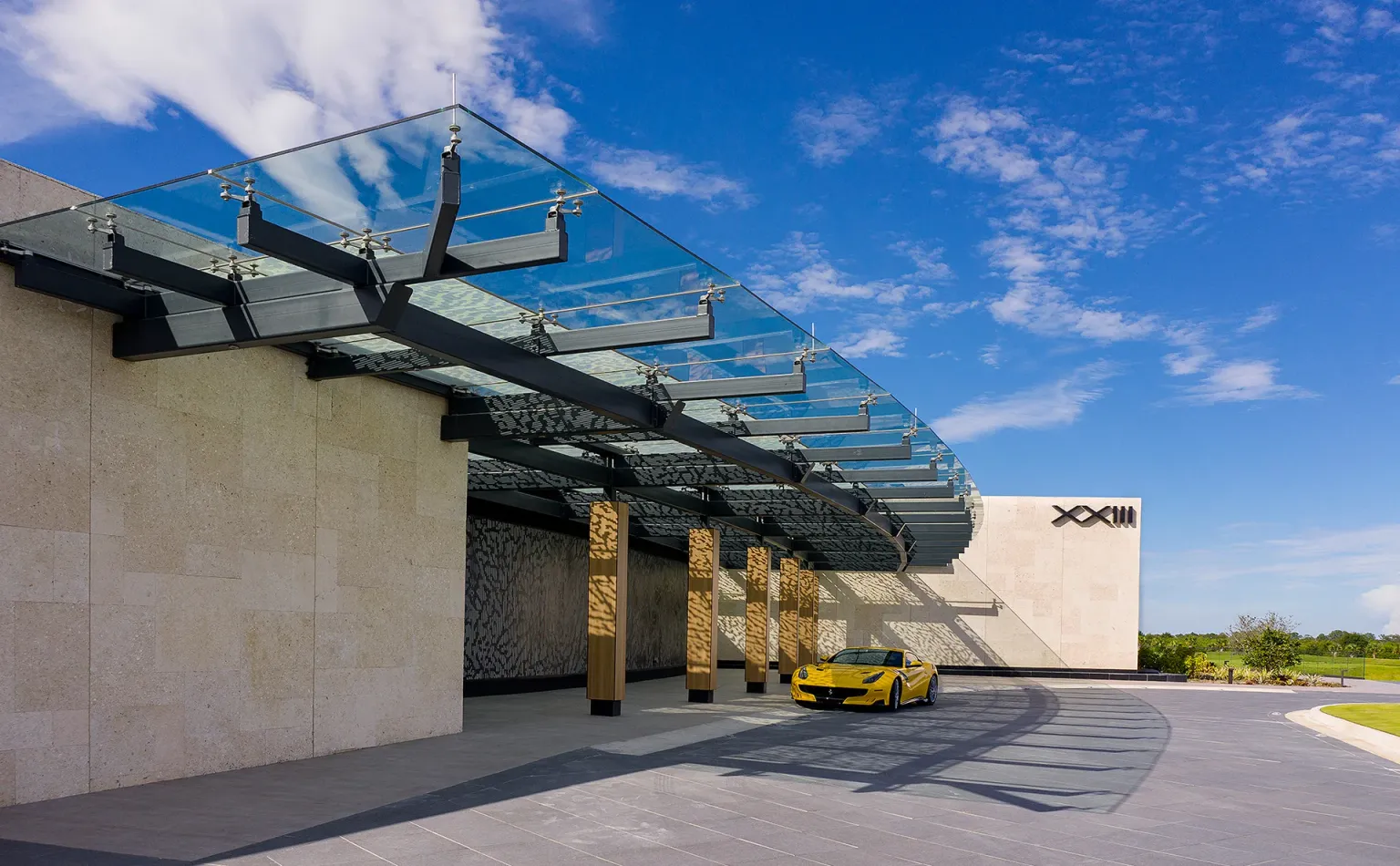 A Look at Jordan's Exclusive $20 Million Golf Club, Grove XXIII by Nichols Architects
Sun Mar 19 2023
The bizarre story behind Michael Jordan's The Grove XXIII golf club
by Mohamed Rizvi
He has played at various golf clubs in the past, but his time at the La Gorce club in Miami might have been the worst. The 6x NBA champ was banned from the club after wearing cargo pants and refusing to change in the middle of the game. However, Jordan has never admitted that this was the reason, but one can only assume that it contributed to his decision to build his own golf course.
Jordan's club goes by the name of 'The Grove XXII.' For those who don't know, the Roman numerals are a nod to the Black Cat's legendary jersey number of 23. The 15,000-square-foot structure is located in Hobe Sound, South Florida.
The course was designed by renowned architect, Bobby Weed, who has designed some of the world's most famous golf courses. The clubhouse was designed by Nichols Architects of Coral gables, FL. Moreover, it cost the legend a whopping $15-20 million to build, according to Front Office Sports.
Per Boss Hunting, Don Wolfe, Principal at Nichols Architects said, "We wanted the precision and flow of the golf swing as well as Michael's athleticism and corporate finesse to inspire the contemporary form and detailing of the Clubhouse architecture."
The club looks marvelous both on the inside and outside and it certainly is exactly up to Jordan's high standards. It even features a sculpture of a Black Cat out on the front. Jordan was always one to spare no penny on his assets and his golf club is a clear indication of that.
Read on at Sportsmanor: https://www.sportsmanor.com/nba-does-michael-jordan-own-a-golf-course-a-look-at-jordan-exclusive-20-million-golf-club-the-grove-xxiii/