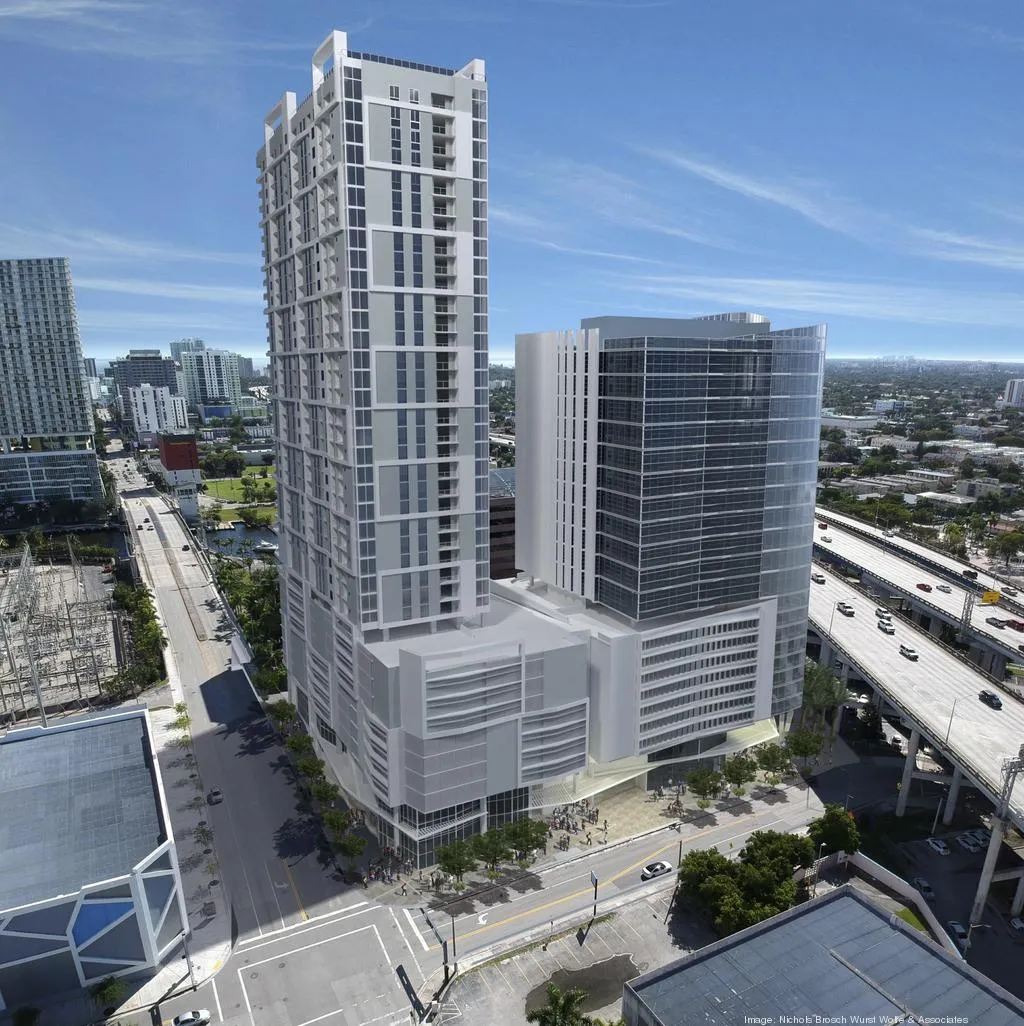 Adler Group unveils NBWW plan for Miami Riverside apartments and city administration building – South FL Biz Journal
Tue Feb 18 2020
Adler Group has revealed plans for a site near the Miami River, with an apartment tower and an office building for the city of Miami's administration. The project would rise 38 stories.
By Brian Bandell
In 2018, city voters approved a deal for the city to sell its 3.15-acre property at 444 S.W. Second Ave. to Lancelot Miami River, an affiliate of Miami-based Adler Group.
…Adler Group must still build a new administration building for the city.
The Riverside project would total 1.31 million square feet, with two towers attached by a parking pedestal. The residential tower would rise 38 stories with 430 apartments in 750,421 square feet. The office building would have 278,379 square feet in 20 stories.
There would be 7,917 square feet of retail on the ground floor, 1,307 parking spaces on floor two through nine, amenities on the 10th floor of both buildings, and a pool on the roof of the apartment building.
Nichols Brosch Wurst Wolfe & Associates (NBWW) designed the project.
Read on >>>> Source: South FL Biz Journal Adler Group unveils plan for Miami Riverside apartments and city administration building – South Florida Business Journal