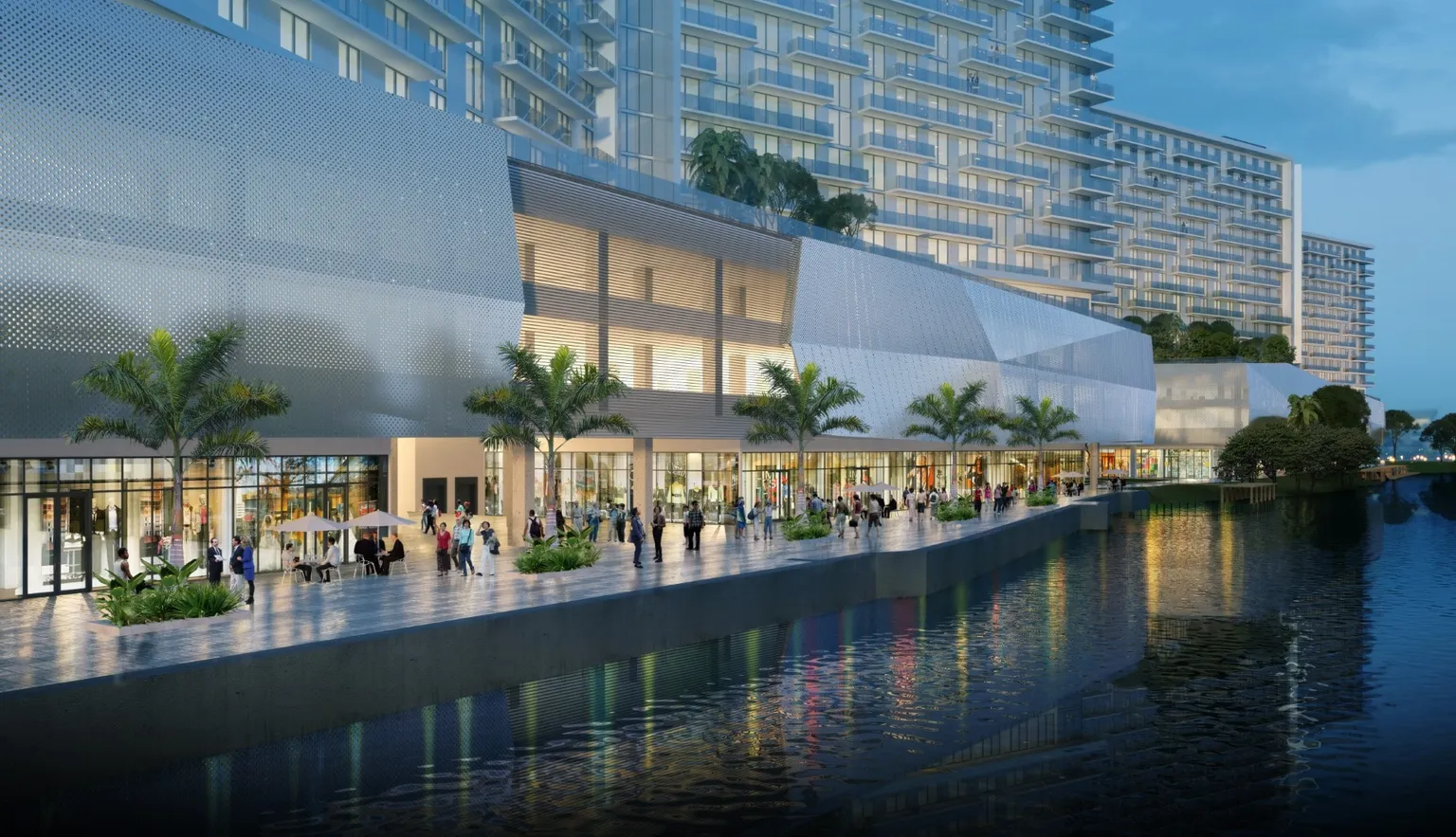 An exciting venture is underway in Palm Beach County, Florida – The Waves
Thu Nov 24 2022
By: Colt Dodd
The multi-million-dollar venture requires 1.3 million square feet of new construction, divided among two 15-story buildings, per the South Florida Business Journal. One building is called 90 Wave, and the other is called 70 Wave. The Real Deal reports that the towers were initially 210 feet tall, but developers revised the plans, and now they stand 188 feet tall.
The towers will comprise about 650,000 square feet each, featuring studios to three-bedroom homes. The project will offer 760 apartments. 90 Wave and 70 Wave will feature 380 units a piece. Amenities include 1,400 parking spots and nearly 40,000 square feet of ground floor commercial space.
Profile Miami reports that the Waves Dania Beach will sit on a site measuring 5.8 acres. Kast Construction is operating as the general contractor.
Nichols Architects is the architect. Conceptual renderings show two high-rise towers joined by a ground floor breezeway. Renderings also show that the two towers rest on a waterway, offering scenic views.
Read Source: Florida YIMBY https://floridayimby.com/2022/11/the-waves-dania-beach-to-comprise-760-apartments-at-90-south-bryan-road-dania-beach-florida-33004.html