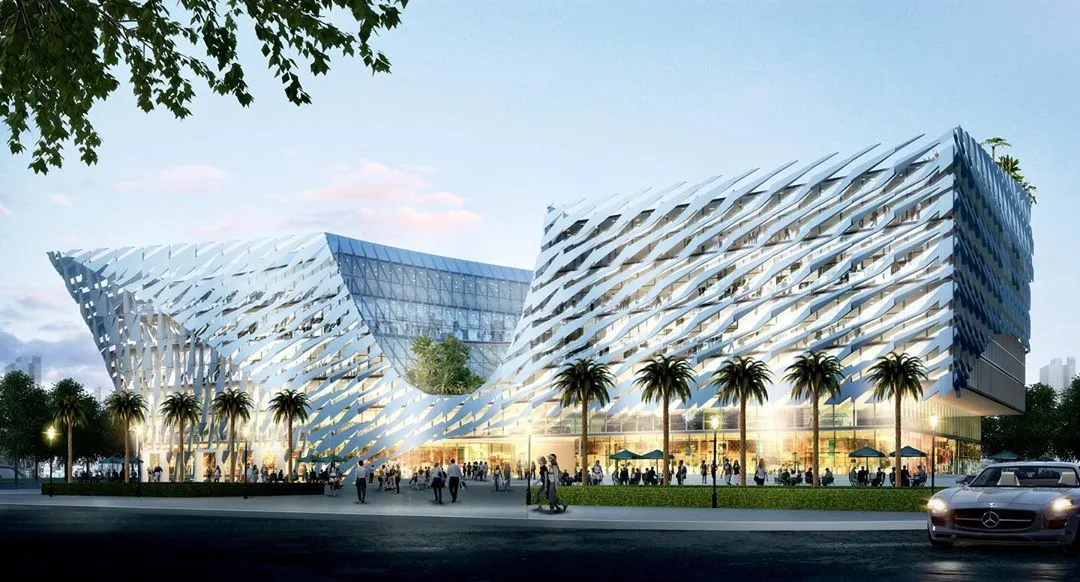 Architect NBWW's Alternative Design For Miami Beach HQ Site – The Next Miami
Thu Jan 23 2020
Starwood Capital Group broke ground late last year on a new headquarters building in Miami Beach, and it appears that there was one other design proposal contemplated for the site at 2332 Collins.
The possible entrant appears to have come from Miami architect NBWW.
In an Instagram post, the architect shared its alternative design for the site.
…
NBWW's design also included a paseo. Here is a description from the architect:
This whimsical design for an office building on Miami Beach remains one of our favorites! The very idea of an office building in SoBe is a rare occurrence, and we wanted to make this one of the most dynamic and free-flowing corporate spaces we would ever design. The urban conditions and location influenced the sculpting of the massing, which is purposefully carved to create an internal courtyard that allows light and air to filter in through the center of the building.
Read on >>> Source: The Next Miami Architect NBWW's Alternative Design For Starwood's Miami Beach HQ Site – The Next Miami