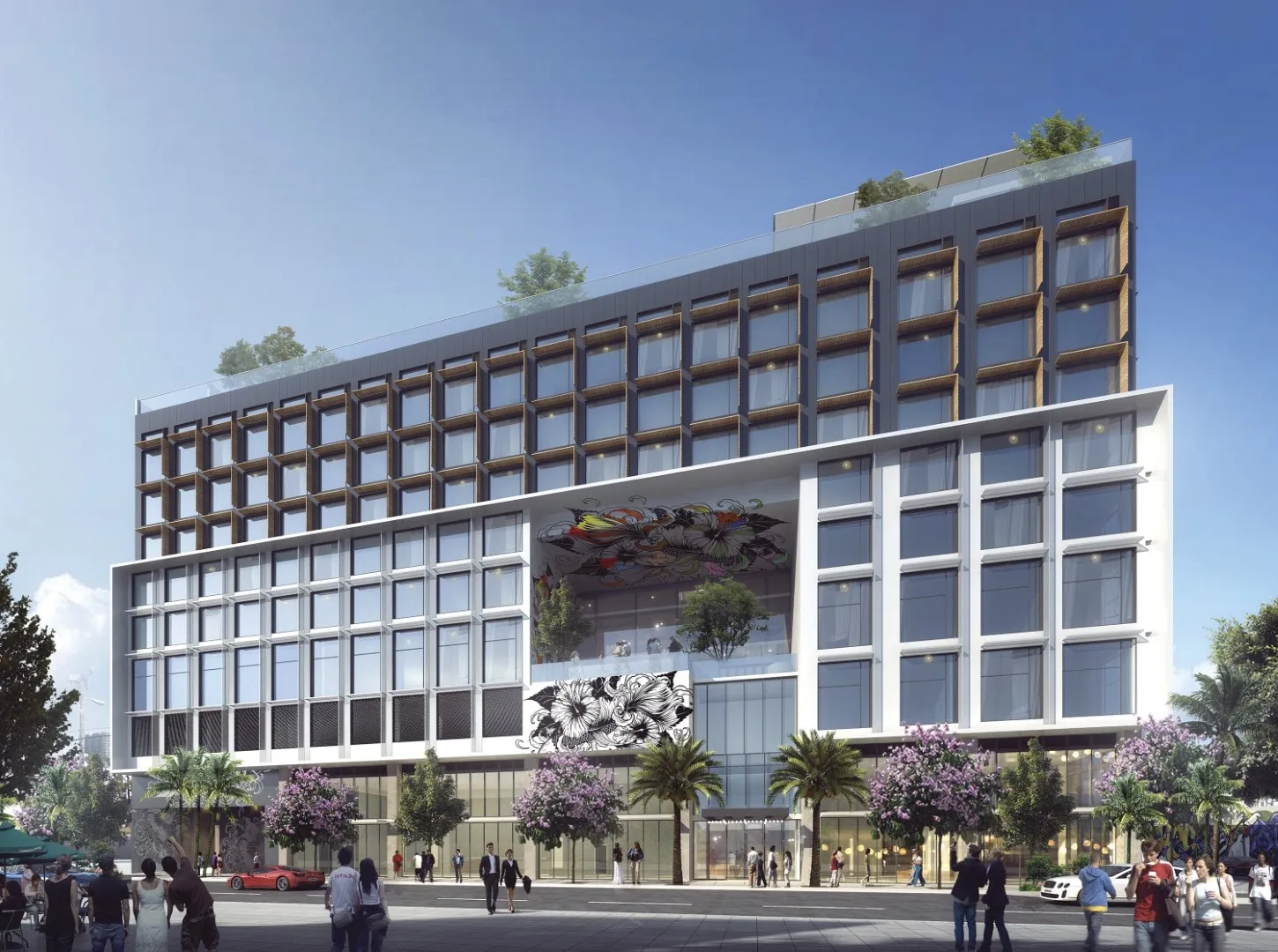 Arlo Wynwood Now Under Construction, Will Include 217 Hotel Rooms & 'Hidden' Music Venue – The Next Miami
Mon Jan 11 2021
Arlo Wynwood has broken ground.
It is the first hotel to break ground in Wynwood, according to Juan Andres Nava, a managing director at broker Metro 1. Nava posted news of the groundbreaking on social media and said that Metro 1 brokered the sale of the property.
Arlo Wynwood will include 217 pod hotel rooms and ground floor restaurants and bars, all surrounding an interior courtyard.
When complete, the building will also serve as an urban event venue, along with an 8,000 square foot "hidden" music venue.
Public art will be displayed in the front of the building through an an open space on the 3rd level of the front façade. It will also serve as a public stage for events and yoga practice.
The construction permit lists $29.6 millions in hard construction costs, with Plaza Construction the contractor. Only a site work permit has been approved by the city, for now.
NBWW is the architect.
See more >>>> Source: Arlo Wynwood Now Under Construction, Will Include 217 Hotel Rooms & 'Hidden' Music Venue – The Next Miami