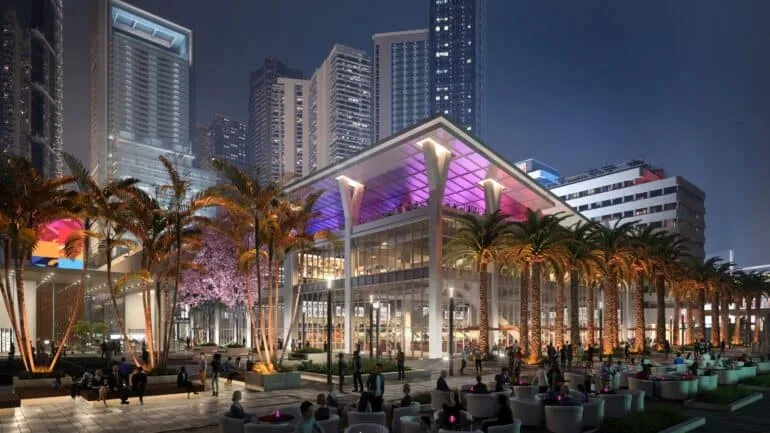 Bowlero, Lucid Motors, & Sephora Are Coming To Miami Worldcenter – The Next Miami
Mon Oct 04 2021
Miami Worldcenter has announced that three new tenants have signed on to open at the $4 billion mixed-use development.
Bowlero, Lucid Motors, and Sephora all have signed leases for space, according to a press release by the developer.
Two of the tenants, Lucid and Sephora, already have locations nearby at Brickell City Centre. The third, Bowlero, will compete with Puttshack at Brickell City Centre.
Worldenter has around 150,000 square feet of retail already completed for tenant build-outs, and another 130,000 square feet under construction and nearing delivery. It was designed by NBWW Architects.
The developer also announced today that they are building World Square, a 20,000-square-foot public plaza and park. World Square is being designed to serve as as a central gathering place and outdoor event space. It will feature shade trees, works of art by local and international artists, and oversized, pedestrian-friendly sidewalks lined with dining, entertainment, and retail concepts.
The retail outlets will begin opening in 2022.
Read on >>>> Source: Bowlero, Lucid Motors, & Sephora Are Coming To Miami Worldcenter – The Next Miami