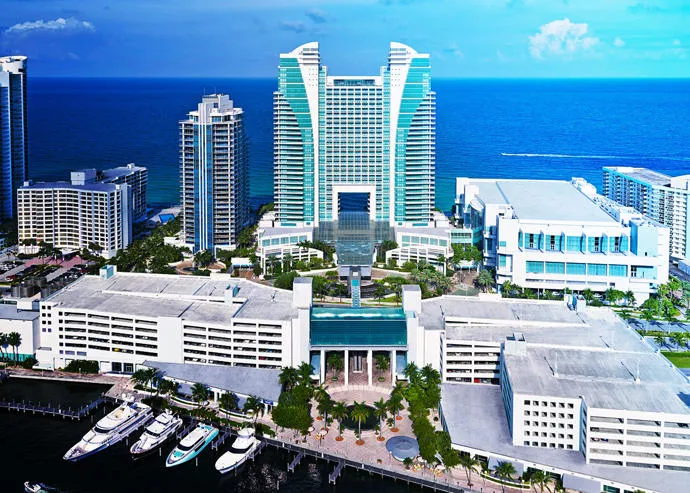 Brookfield's Hollywood Diplomat scores $168M refi
Sat Sep 21 2019
By Keith Larsen
The 1,000-room Diplomat sits at 3555 South Ocean Drive in Hollywood is the second-largest hotel in South Florida, after the Fontainebleau Miami Beach. The property is reportedly on the market for as much as $1 billion, or $1 million per key, according to Bloomberg.
Thayer paid $460 million for the Diplomat in 2014. Shortly after the sale, the former Westin hotel was rebranded to Curio, a Hilton Worldwide Holdings brand.
…
Many developers are looking to refinance as interest rates have fallen. Recently, TB Isle Resort LP, led by developer Jeffrey Soffer, received $91 million in financing for the JW Marriott Miami Turnberry Resort & Spa from the Bank of China, boosting its loan to $340 million.
….
Coral Gables firm Nichols Brosch Wurst Wolfe (NBWW) were the architects for The Diplomat Resort, Fontainebleau Residences and renovation, and the JW Marriott Miami Turnberry.
Read more HERE >>>> Source: The Real Deal Brookfield's Hollywood Diplomat scores $168M refi