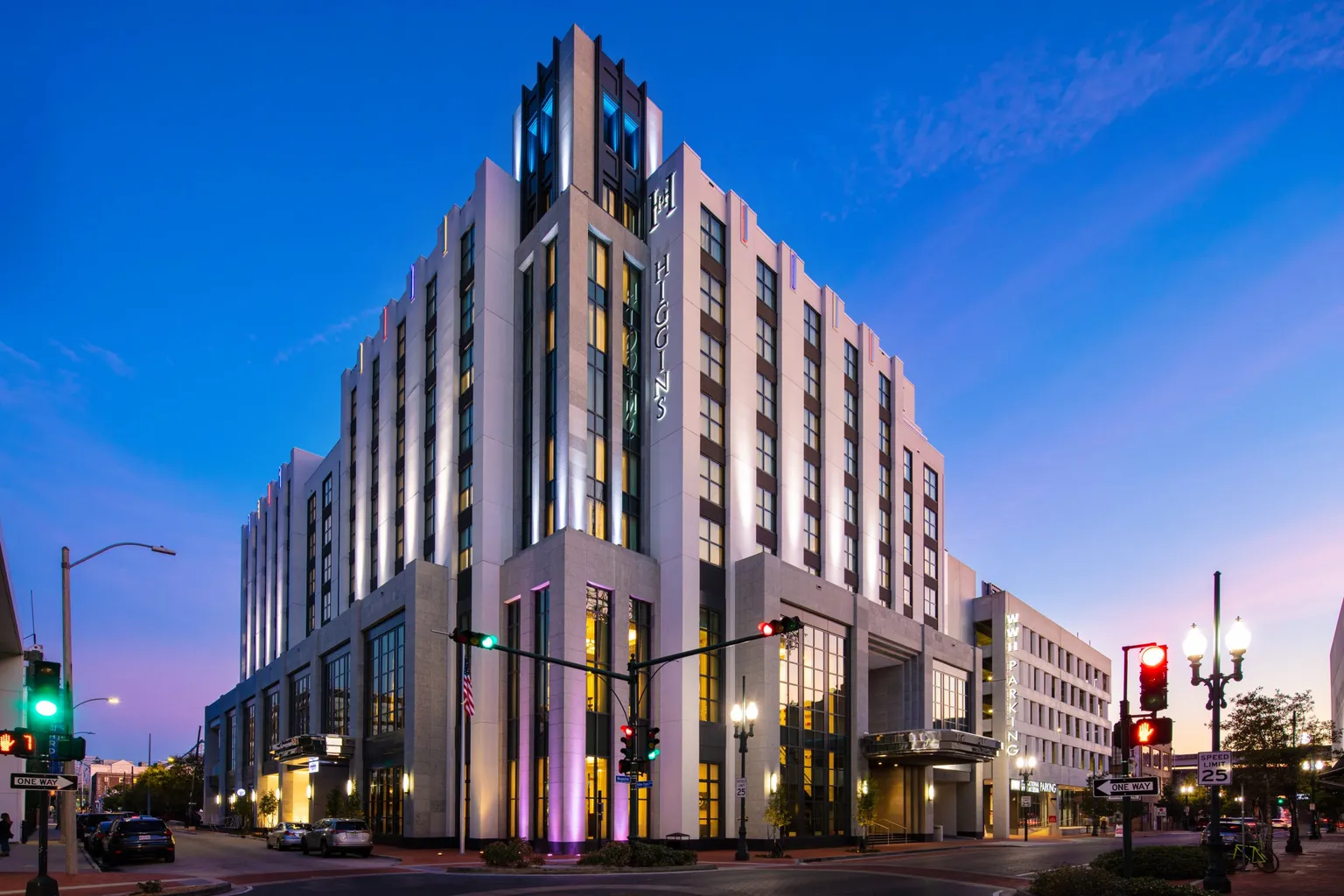 Can't get enough of New Orleans' Higgins Hotel and Conference Center in this week's #TBT
Thu Feb 17 2022
Located on Magazine Street, the Higgins Hotel & Conference Center features 230 guestrooms, including 35 suites and a Presidential Suite, across eight floors.
With more than 10,700 square feet of meeting space, the property offers a 6,800-square-foot conference center as well as six meeting rooms totaling 3,900 square feet.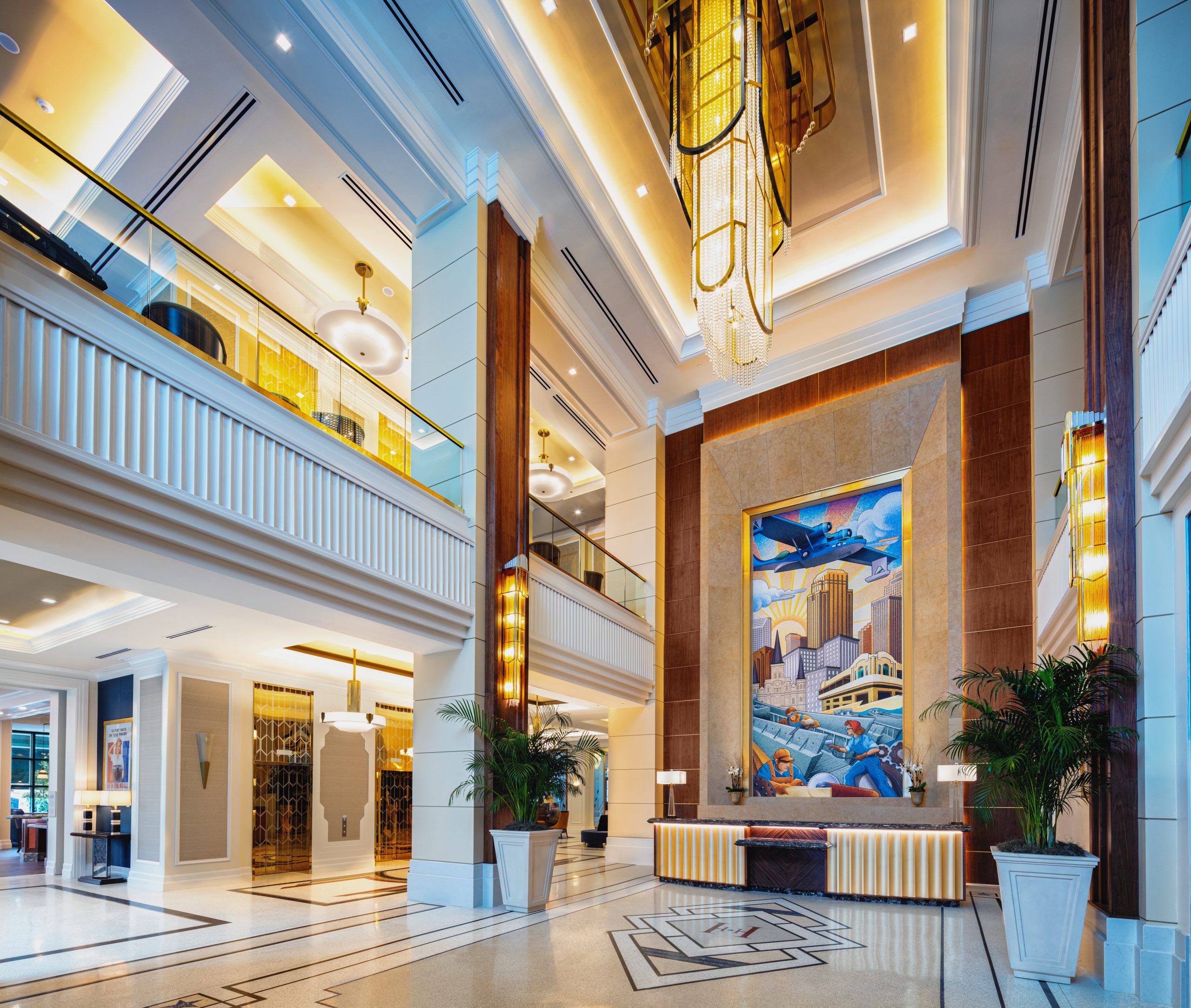 New Orleans, Louisiana
8-Story Hotel
230 Rooms
10,700 sf of Conference Center
Owner: The National WWII Memorial, Inc.
The National World War II Museum (NWWIIM) Hotel & Conference Center in New Orleans, Louisiana, owned by the renowned museum and operated by Hostmark Hospitality Group, is a part of the museum's ongoing expansion in the Warehouse District.
"We are thrilled to have been selected to design such an iconic project," said James Wurst, Partner at NBWW Architects. "The design is inspired by the Art Deco style of the 1940s, honoring the historical period that the museum uncovers and serving as a transcendent experience of such a celebratory, elegant and romantic era. The hotel and conference center undoubtedly stands as a timeless destination for guests."
Guests can take advantage of a wide range of amenities, including a business center, 1,200-square-foot fitness center, lobby bar, rooftop bar, concierge lounge, and a restaurant with a private dining option.
Construction is now complete.
photos courtesy The National WWII Museum