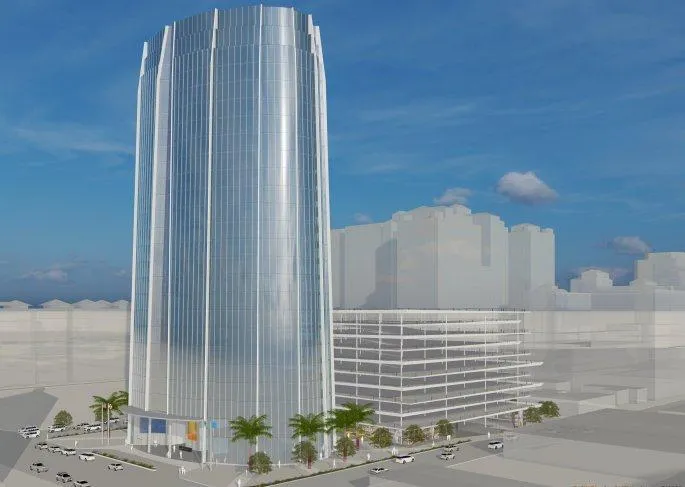 Cohen Brother Realty plan West Palm Point office tower – South Florida Business Journal
Sat Aug 08 2020
Cohen Brothers Realty Corp. has unveiled plans for a new office tower in downtown West Palm Beach.
By
Brian Bandell
The city's Community Redevelopment Agency (CRA) Board will consider approval of the design at its Aug. 10 meeting. Its sign-off on the conceptual design is required before the New York-based developer submits its plans to the City Commission because the CRA will be leasing the land to the developer.
…
The recently submitted plans dub the project West Palm Point. The 23-story tower would have about 352,000 square feet of leasable office space and about 25,000 square feet of ground-floor retail space. A 10-story parking garage with 1,300 spaces would be connected to the office building at both the ground level and via a ninth-floor skybridge. There would be an active roof atop the parking garage with a reflecting pool and landscaping.
Tenants could lease full floors of 16,080 square feet. The floors could also be divided among two or four tenants. The smallest space would be 3,112 square feet.
West Palm Point was designed by Pelli Clarke Pelli Architects and Nichols Brosch Wurst Wolfe & Associates.
Read on >>>> Source: SoFLABizJournal Cohen Brother Realty plan West Palm Point office tower – South Florida Business Journal