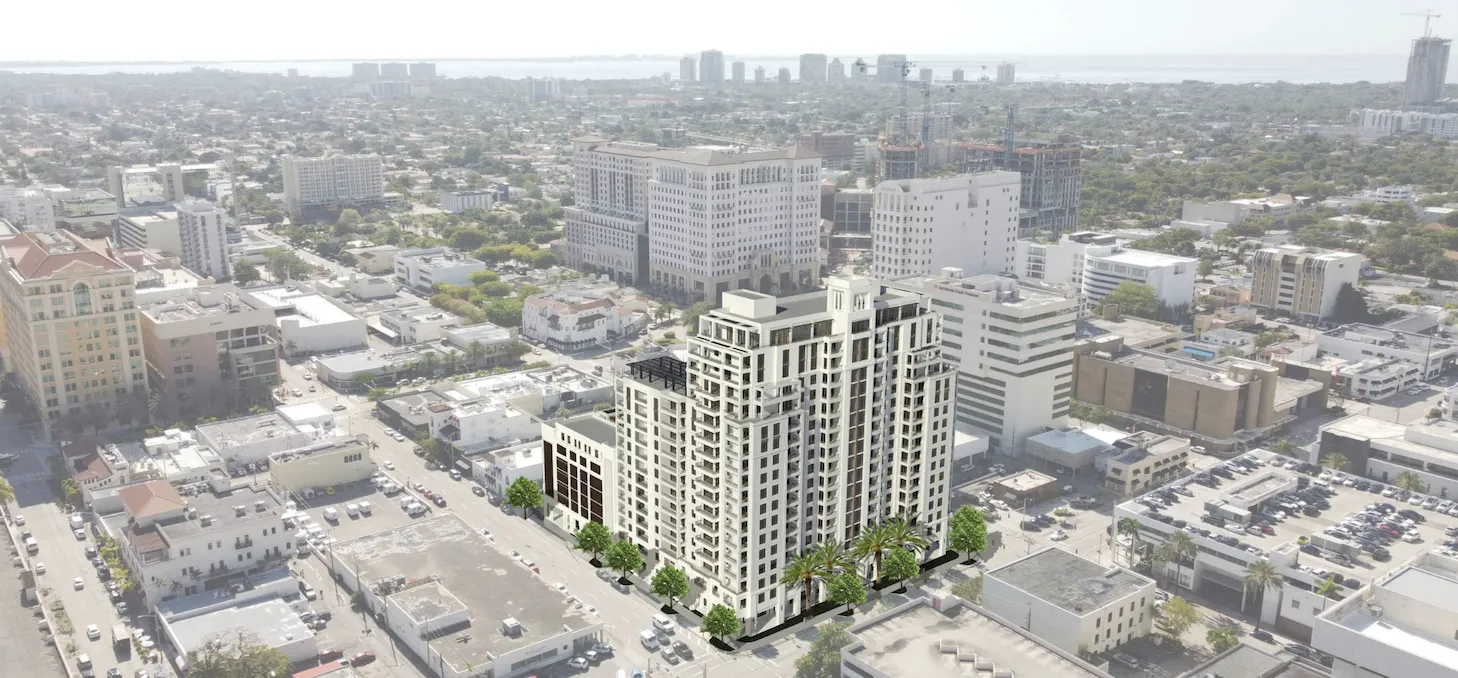 Coral Gables OKs Armando Codina's rental tower by Nichols Architects
Thu Jun 30 2022
Codina has said he plans to live in a penthouse of his 18-story apartment building
Coral Gables is poised to get more development.
Codina Partners' plan for an apartment tower is a step closer to fruition, after city commissioners on Tuesday unanimously approved a slew of development regulation changes for several projects.
Codina Partners, founded and led by Armando Codina, wants to build the 174-unit Regency Residences on 1.7 acres roughly between Valencia and Almeria avenues, just east of Salzedo Street, according to plans filed with the city. The Nichols Architects-designed project will include a 389-space garage, restaurant space and a 10,000-square-foot public park.
At 18 stories, Regency Residences would be taller than the 13-story maximum allowed on the property. Commissioners OKed the height increase.
Coral Gables-based Codina Partners purchased the site last year for $13.2 million from Mercedes-Benz of Coral Gables.
Codina, who in the past described the Regency units as "sky homes" targeting empty nesters, has said he plans to live in the penthouse, according to media reports.
Read more about it here >>> Source: The Real Deal https://therealdeal.com/miami/2022/06/29/coral-gables-oks-armando-codinas-rental-tower-location-ventures-condos/