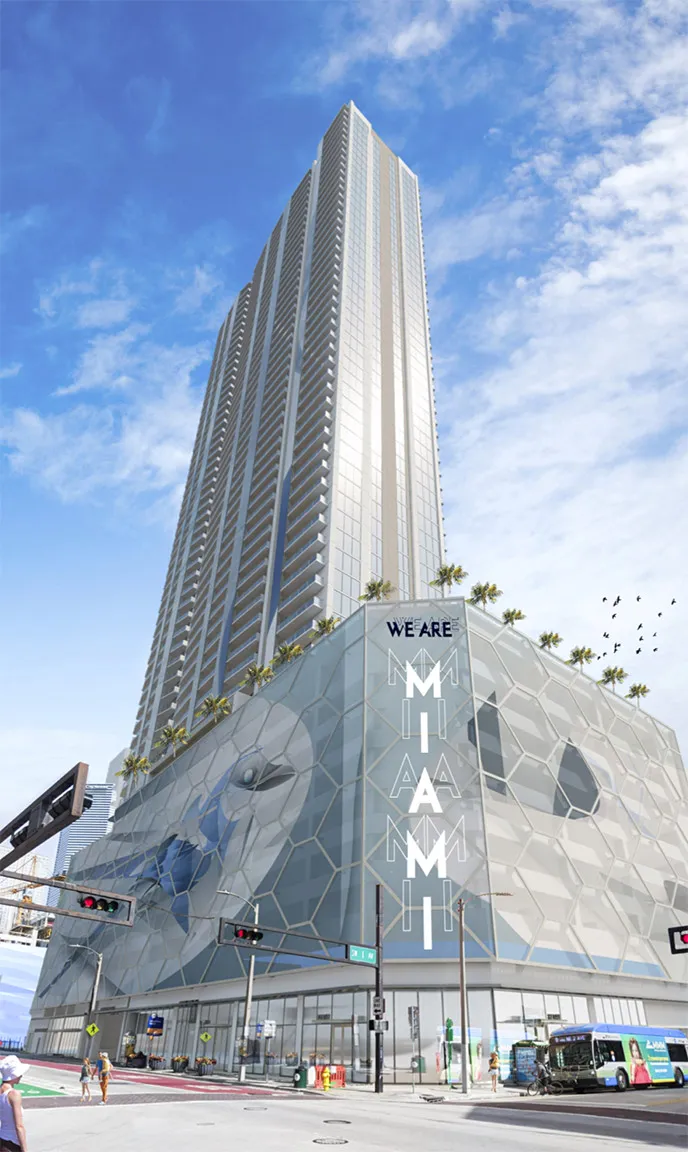 Developer proposes tower atop Miami city parking garage – South FL Biz Journal
Sun Jul 24 2022
Lions Group has revealed its plans for a multifamily tower atop a city of Miami parking garage located along the Interstate 95 exit ramp leading downtown.
It currently has an eight-story parking garaged owned by the Miami Parking Authority, which previously signed an air lease with a developer to build a tower atop it.
Under the new plans M Tower would total 507,071 square feet in 55 stories, with 675 apartments, 10,531 square feet of retail and the renovated 694-space parking garage. There would be amenities on the ninth floor, including two pools, and coworking space on the 10th floor.
The developer would also create a new façade for the parking garages with murals. This is part of an adaptive reuse trend, where older buildings are being incorporated into new development instead of being torn down. This reduces waste because buildings don't need to be demolished.
The apartments in M Tower would range from 492 to 1,065 square feet. There would be 225 studio apartments, 270 one-bedroom units, and 180 two-bedroom units.
The project is designed by Nichols Architects of Coral Gables.
Read the full story HERE >>>> Source: South FL Business Journal https://www.bizjournals.com/southflorida/news/2022/07/18/m-tower-apartment-proposed-on-parking-garage.html