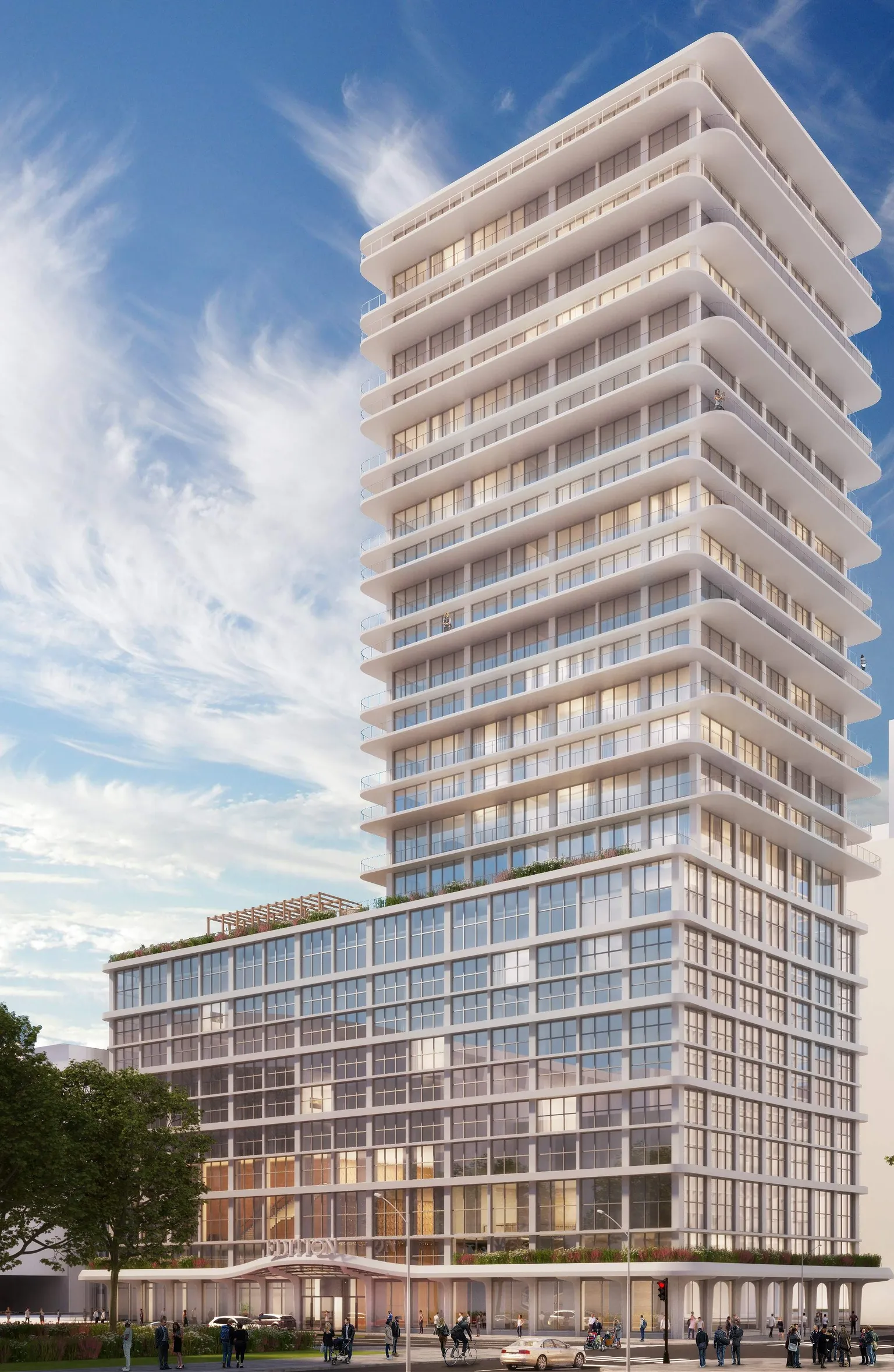 EDITION Announces Eight Anticipated New Hotel Openings Across The Globe By The End Of 2022
Wed Apr 14 2021
EDITION Hotels today announced its further international expansion by the end of 2022, with the slated opening of eight new properties across three continents.
The new openings include sites in
Rome
,
Madrid
,
Dubai
,
Reykjavik
,
Tampa
,
Doha
,
Mexico's
Riviera Maya at Kanai and EDITION's second property in
Tokyo
. With 11 hotels worldwide currently,  these planned openings underscore the brand's strong growth and will bring the portfolio to a total of 19 properties globally. In addition to these new properties, EDITION Hotels expects to announce further expansion later in 2022.
EDITION Hotels redefine the concept of luxury through offering an unexpected collection of one-of-a-kind hotels. Conceived by hotel visionary and cultural icon Ian Schrager and Marriott International, the brand also benefits from Marriott's global scale and operational expertise. The commitment to uncompromising quality, true originality and impeccable modern service continue to challenge traditional perceptions of luxury and entrench EDITION's position as an industry leader. Every EDITION hotel is unique, reflecting the social and cultural milieu of the time and place of its creation. Each new property is individually developed in collaboration with one of the world's most eminent designers chosen specifically for that location, and introduces original food and beverage concepts from internationally renowned chefs. The end result offers the best of dining and entertainment, modern luxury services and amenities "all under one roof."
"I've always been committed to being involved in special projects on a global scale that reach new heights. I'm thrilled to work together with Marriott, and the opportunity to see these hotels come to life across the world is a dream come true." Ian Schrager.
The Tampa EDITION
Launching early 2022

Planned to open in early 2022, The Tampa EDITION will become the fifth US property from EDITION Hotels. Situated within the new 56-acre Water Street Tampa neighborhood, the hotel will be home to 172 guestrooms and suites and six food and beverage outlets, including a signature restaurant, rooftop bar and terrace. The property will also feature a 204sqm  (2,195 sqft) Penthouse Suite, expansive spa, fitness center and over 550sqm (5,920 sqft)  of flexible meeting and events space. Bringing some of the world's best talents together into one project, design is care of the acclaimed New York-based architecture practice Morris Adjmi in collaboration with Florida-based firm Nichols Brosch Wurst Wolfe & Associates; with interiors designed by the renowned Roman & Williams. The hotel is situated within immediate proximity to the best that Tampa has to offer in terms of cultural institutions, entertainment, recreational, dining and shopping options.
Read on >>>> Source: PRNewswire EDITION Announces Eight Anticipated New Hotel Openings Across The Globe By The End Of 2022