Excellence in Real Estate: SFBJ reveals 2019 Structures Awards finalists
Tue Sep 17 2019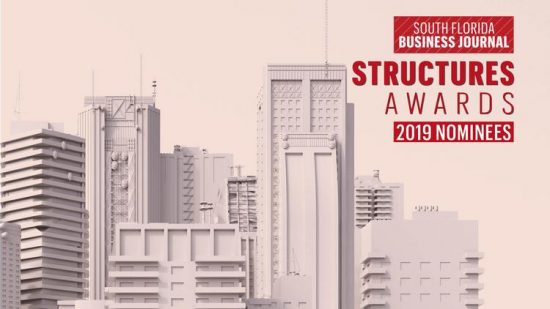 By Emon Reiser
The South Florida Business Journal will honor skyline-changing projects, distinguished developers and outstanding architects at its fourth annual Structures Awards.
Ahead of the big night, we're revealing the finalists: the projects and people behind the top commercial and residential projects across Broward, Miami-Dade and Palm Beach counties.
The winners will be announced at a Nov. 21 ceremony at Jungle Island in Miami.
We are particularly excited to see these two fantastic NBWW projects as finalists: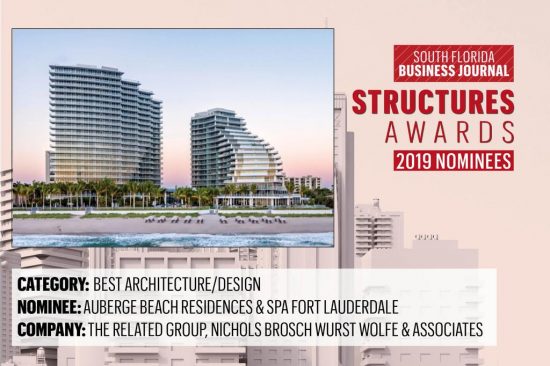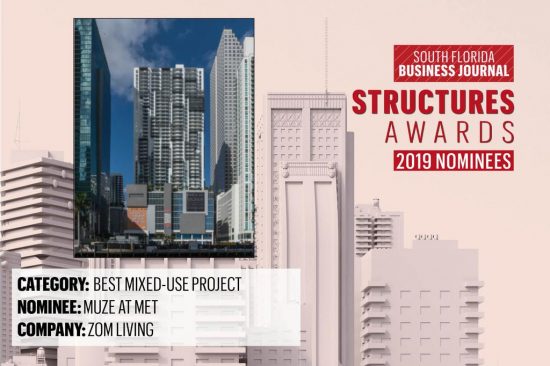 Congratulations to Auberge Beach Residences & Spa and Muze at MET for the recognition, and to all the finalists of the 2019 Structures Awards.
Read on HERE >>>>> Source: South FL Biz Journal https://www.bizjournals.com/southflorida/news/2019/09/16/sfbj-reveals-2019-structures-awards-finalists.html