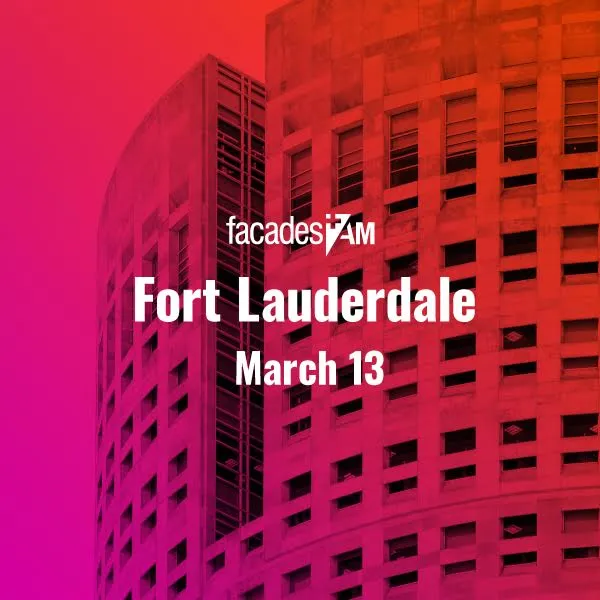 Facades+ will spotlight architectural trends in Fort Lauderdale – NBWW co-chairs the event.
Tue Mar 10 2020
Facades+ Ft. Lauderdale will spotlight architectural trends in southern florida and is hosted by local firm NBWW Architects.
Located on the rim of the Gulf of Mexico at the southernmost extremity of the United States, Fort Lauderdale, Florida, and the rapidly expanding Miami metropolitan region, is experiencing a tremendous moment in high-quality design and re-urbanization. Neighborhoods such as the Miami Design District and Wynwood are fundamentally questioning the architectural status quo in the state, and proving a fertile ground for national and international practices in collaboration with local firms. On March 13, The Architect's Newspaper will shine the spotlight on The Sunshine State with Facades+ Ft. Lauderdale, one of our morning symposiums hosted across the country.
Igor Reyes, partner and president of local-firm NBWW Architects, collaborated with AN as co-chair of the conference. Over the last five decades, the firm has led dozens of projects in Florida and across the Caribbean; with a particular niche in hospitality design and sustainability.
The morning symposium is split between three panels; "Building Resilience in the Tropical World," with Touzet Studio founding principal Jacqueline Gonalez Touret, Brooks + Scarpa Architects principal Jeffrey E. Huber, and FIU College of Architecture professor Henry Rueda; "Wynwood Grows Up: Facade as Art & Environment," with NBWW project designer Claudio Salazar, Gensler facade engineer Paulina Szpiech, Arquitectonica senior associate Raymond Fort, and Goldman properties director of construction Victor Sanchez; and "Grounding the Hi-Rise Megaproject: Pedestrian-friendly Podiums at Worldcenter," with Elkus Manfredi senior associate Jeff Sakowitz, DeSimone Structural Engineers associate principal Danilo Nanni, and ODP Architects senior associate Danny Fattal.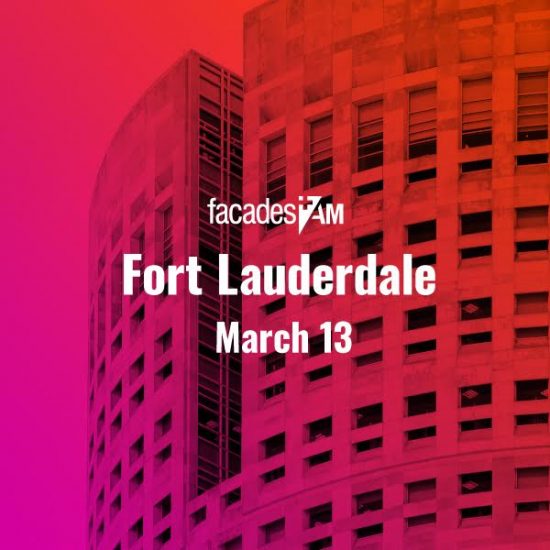 Further information regarding Facades+ Ft. Lauderdale, and other conferences in 2020, can be found here.
Source: Facades+ will spotlight architectural trends in Fort Lauderdale – Facades+, Premier Conference on High-Performance Building Enclosures.