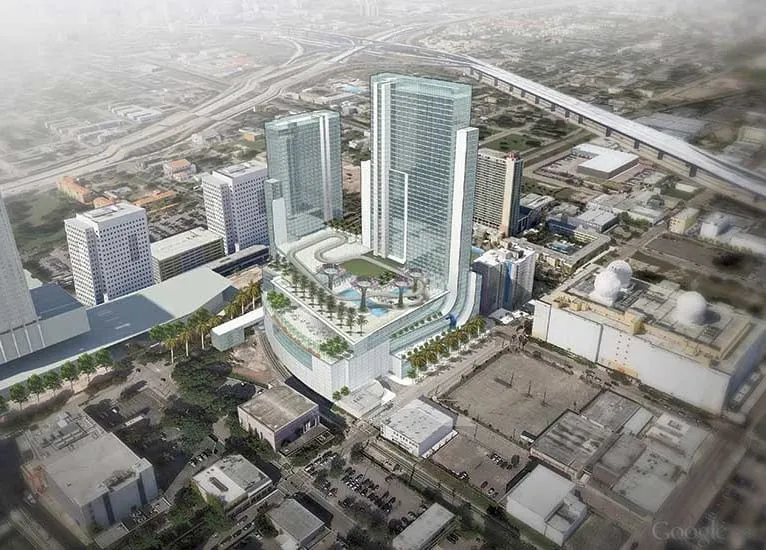 Finally, Some (Legislative) Activity On The Giant Marriott Convention Hotel At Miami Worldcenter – The Next Miami
Mon Jun 07 2021
Movement on Marriott Convention Hotel At Miami Worldcenter by NBWW
There is some activity this week on the development of the the giant Marriott Marquis Hotel & Expo Center at Miami Worldcenter.
The convention hotel is set to be developed on the site of the former Miami Arena, which has caused confusion by city planners during the approval process.
Miami commissioners are set to vote this week on legislation sponsored by Mayor Francis Suarez and Commissioner Joe Carollo that could clear the way for approval.
…
Just before the pandemic last year, developer MDM said that they were close to finalizing a financing deal to develop the project, and hoped to break ground in 2020.
The Marriott Marquis Miami Worldcenter Hotel & Expo Center would include 1,723 rooms and 500,000 square feet of convention space – bigger than any other hotel in the Miami area.
Read on >>> Source: Finally, Some (Legislative) Activity On The Giant Marriott Convention Hotel At Miami Worldcenter – The Next Miami