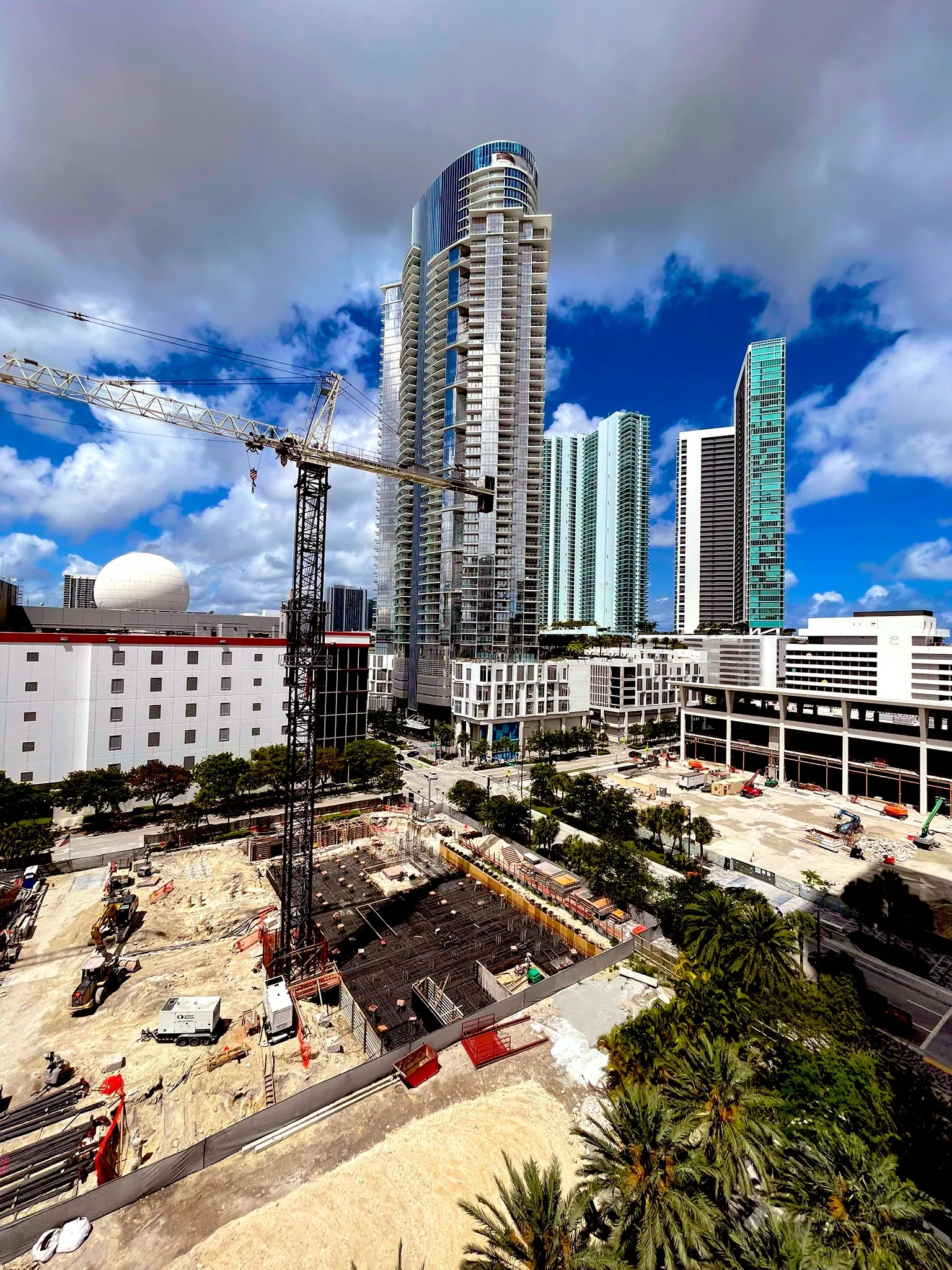 First Crane Installed At 53-Story Miami World Tower Site – The Next Miami
Tue Apr 26 2022
The first tower crane has been installed at the Miami World Tower 1 construction site by Nichols Architects
Foundation construction also appears to be nearing completion, the photo shows.
Miami World Tower 1 is planned to rise 53 stories, or 579 feet. Panorama Tower is the only existing rental apartment building in Miami that is taller, although others planned and under construction will surpass that height.
The project is planned to include 565 apartments and 3,000 square feet of full service restaurant, according to a utilities agreement. Plans filed with the city earlier showed 401 parking spaces.
The tower is designed by Nichols Architects (NBWW).
Source: First Crane Installed At 53-Story Miami World Tower Site – The Next Miami