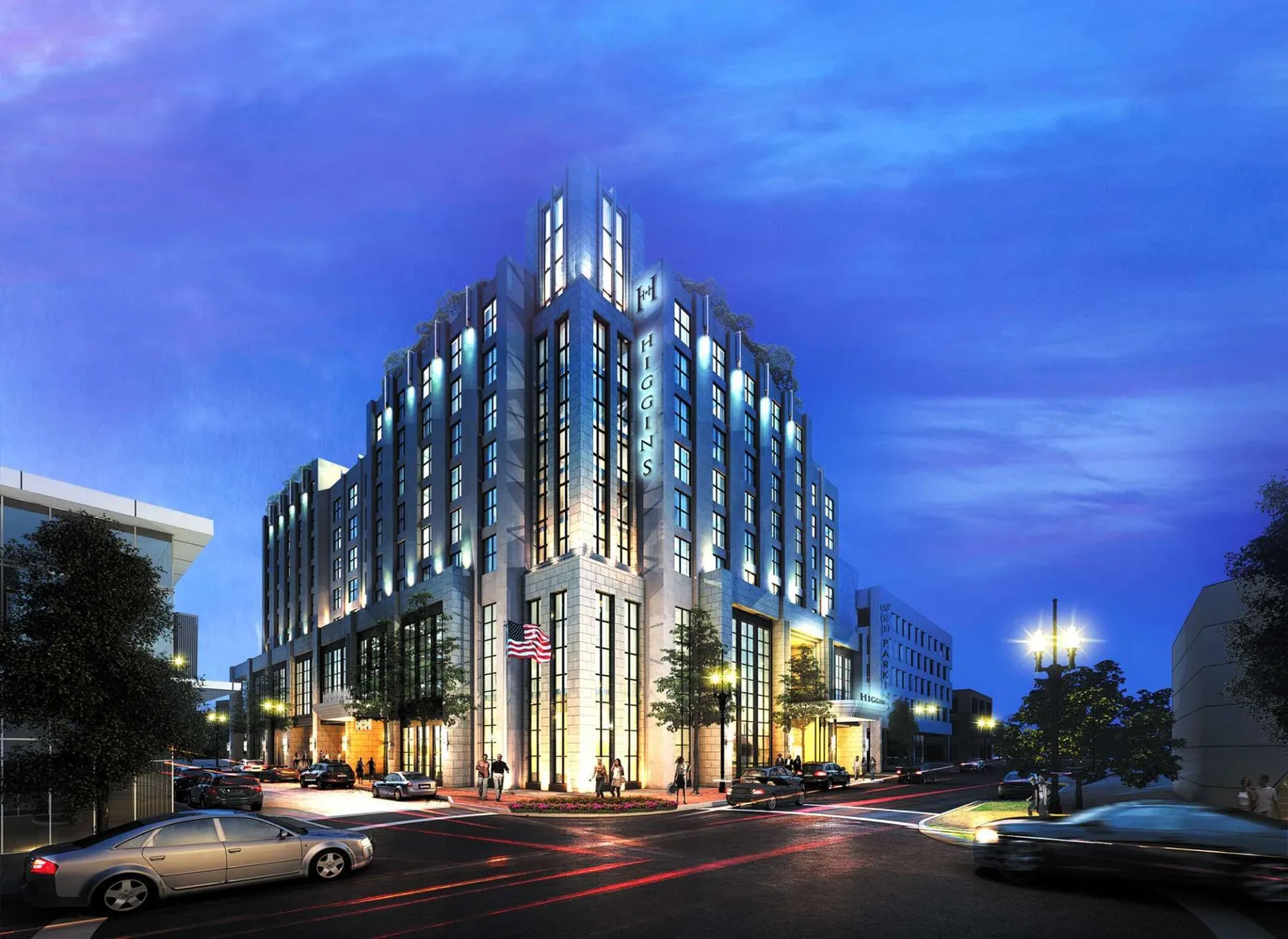 First Look: The Higgins Hotel & Conference Center by NBWW
Sat Sep 21 2019
The National WWII Museum will be opening its signature hotel, The Higgins Hotel & Conference Center, Curio Collection by Hilton, this November.
Gregg Wallis
The property is located in the heart of the hip Arts and Warehouse District, a recently revitalized neighborhood transformed from a former 19th century industrial area.
The newest addition to the museum's growing campus is named after Andrew Higgins, the founder and owner of New Orleans-based Higgins Industries, who oversaw the production of more than 20,000 "Higgins boats" used in every major amphibious battle of World War II, including the D-Day invasion of Normandy. The Hotel is part of the Museum's master plan to expand its campus, further strengthening the institution's educational mission as it increases its offerings of conferences, symposia, and student and teacher residential programs.
The eight-story, four-star hotel will have an Art Deco modern style of architecture designed by Florida architectural firm Nichols Brosch Wurst Wolfe & Associates (NBWW), with 230 guestrooms and specialty suites, and 14 meeting and conference spaces. The hotel's interiors will also embody the Art Deco-style with touches of WWII history. Los Angeles interior design firm Kay Lang + Associates received exclusive access to the Museum's artifact collection to display select pieces throughout the hotel to convey an authentic historical experience for guests.
Read on >>> Source: Inspire Design First Look: The Higgins Hotel & Conference Center | InspireDesign