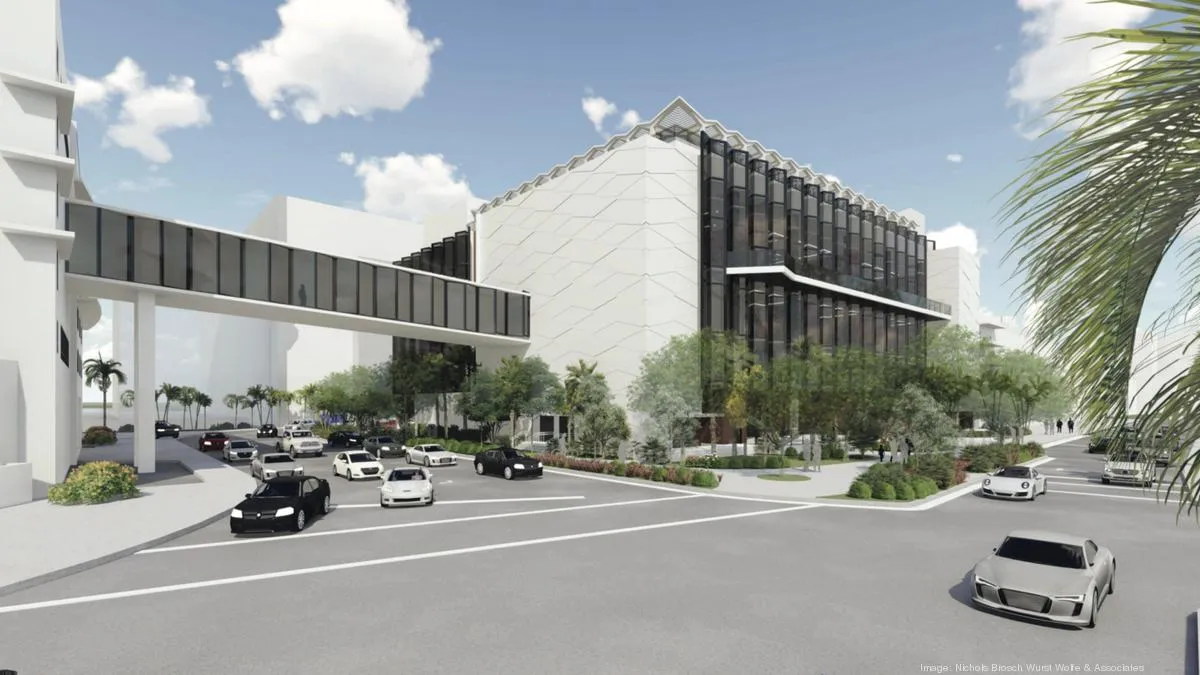 Fontainebleau Miami Beach owners seek to build new ballrooms, meeting rooms on parking lot – South Florida Business Journal
Tue Jun 09 2020
A surface-level parking lot across the street from the iconic hotel could be turned into a five-story building with employee parking and a grand ballroom.
South Florida's largest hotel could receive 31,500 square feet of convention and meeting space on the site of an adjacent parking lot in Miami Beach.
The owners of the Fontainebleau Miami Beach proposed the building that would rise seven floors.The bottom three floors would be dedicated to parking, and two of the levels will be located below ground. Valet parking would be available and use mechanical lifts to store cars. The remaining floors would house meeting rooms, ballrooms and event space.
The Miami Beach Land Use Board will review the proposal at its June 23 meeting.
The hotel owns the parking lot where the project would be built. The lot, which provides parking for hotel employees, is located between Indian Creek Drive and Collins Avenue. Part of the garage will be accessible for employee parking, according to the application.
…
Coral Gables-based Nichols Brosch Wurst Wolfe & Associates, led by owner Donald Wolfe, designed the project.
Read on >>>> Source: South FL Biz Journal Fontainebleau Miami Beach owners seek to build new ballrooms, meeting rooms on parking lot – South Florida Business Journal