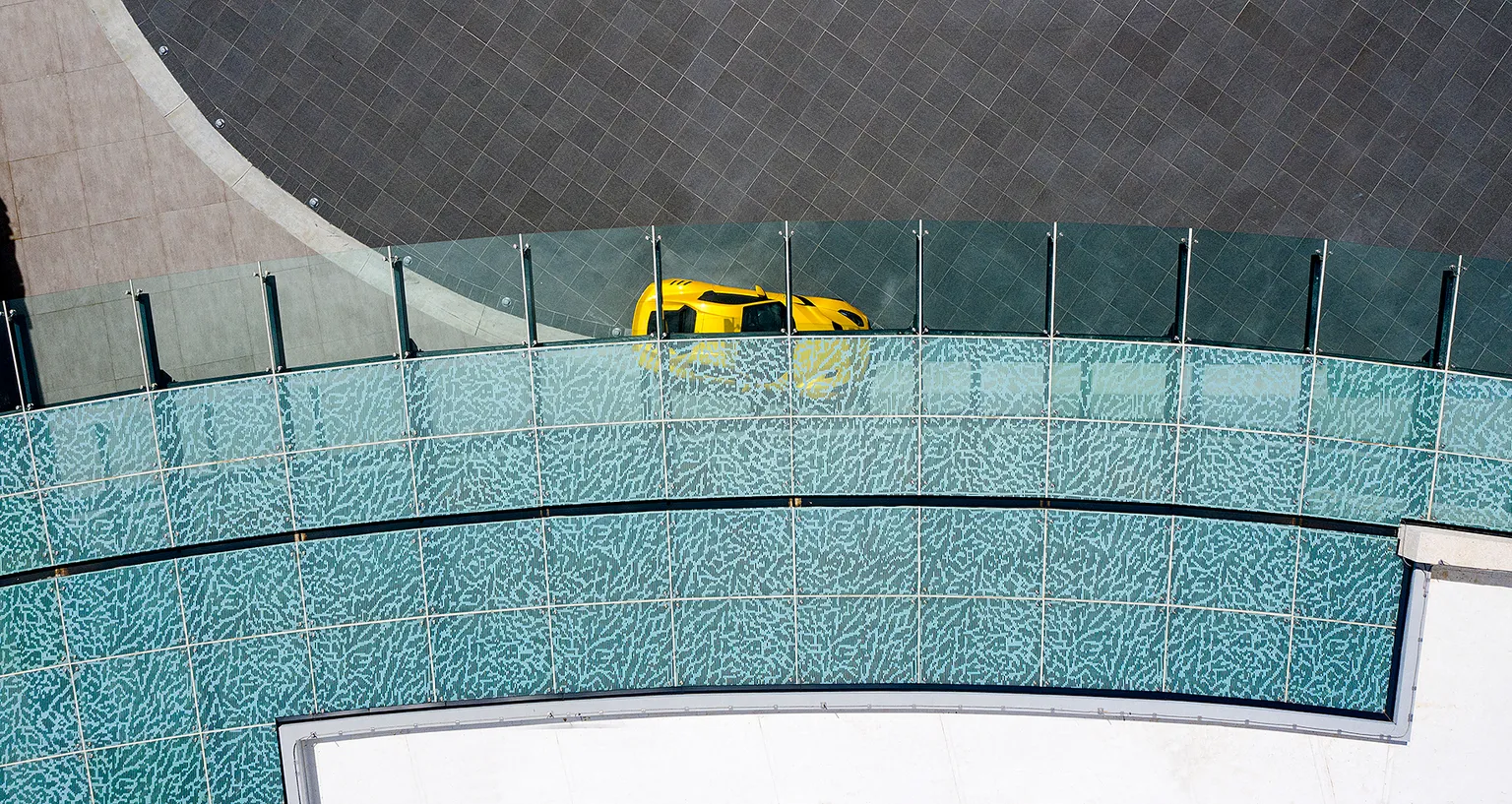 Grove XXIII featured in Florida/Caribbean Architect Magazine
Wed Apr 28 2021
Grove XXIII is NBA Hall of Famer Michael Jordan's golf club on 227 acres in Hobe Sound, between farmland and the sea. The 25,000-square-foot space is immediately recognizable. "All aspects of Michael are in this building," said Don Wolfe, AIA, partner at NBWW.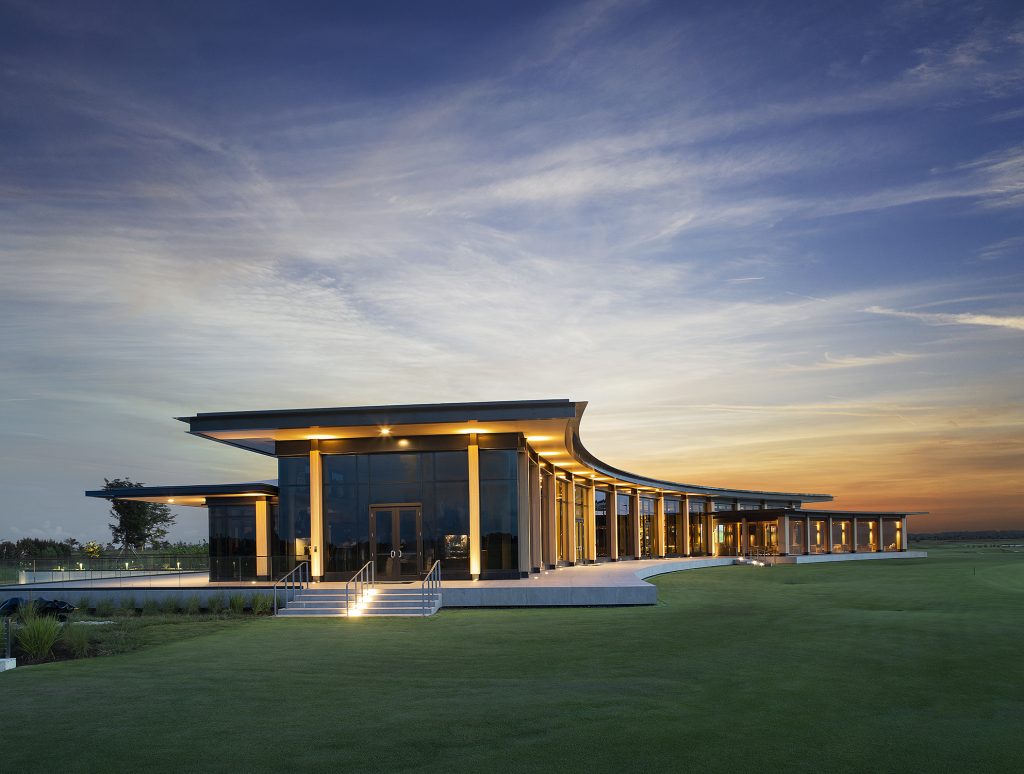 As a basketball player, Jordan, No. 23, was smooth and effortless, said President and Partner Igor Reyes, Assoc. AIA.

"The inspiration for the way the building looks and moves across the site is really inspired by Michael Jordan himself. It's about the man, Michael Jordan, and what he did."

A continuous building base elevated from grade and large cantilevered slabs create a floating effect — an architectural nod to Jordan floating toward his famous slam dunk — and emphasize the view of the golf course, which was specifically designed for Jordan's style and speed of play. The course and the clubhouse flow seamlessly, with retractable glazing on the north façade and sweeping views of the course.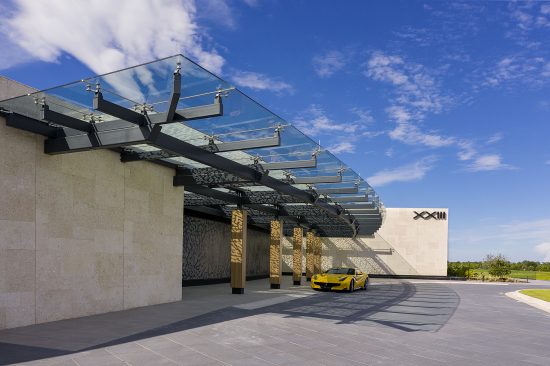 The floating appearance of the building is enhanced by the building's volumetric gestures, including oversized roof overhangs, extended floor slabs and roof fascia details.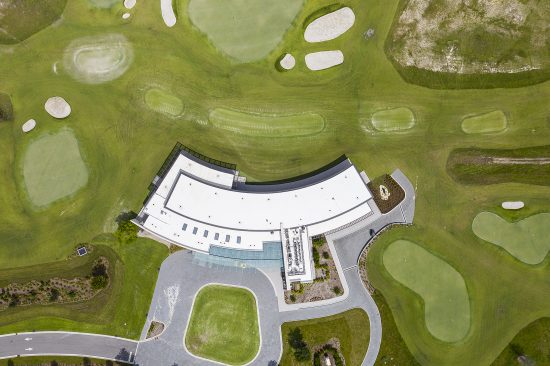 If Jordan on the court flies, the man on the golf course is more earthy. In fact, "he's been known to be kind of rough as far as his behavior out on the golf course," Reyes said. He's also a keen businessman and a billionaire. The imposing façade of the building reflects that.

"It's like the building is wearing a pinstripe suit," Wolfe said.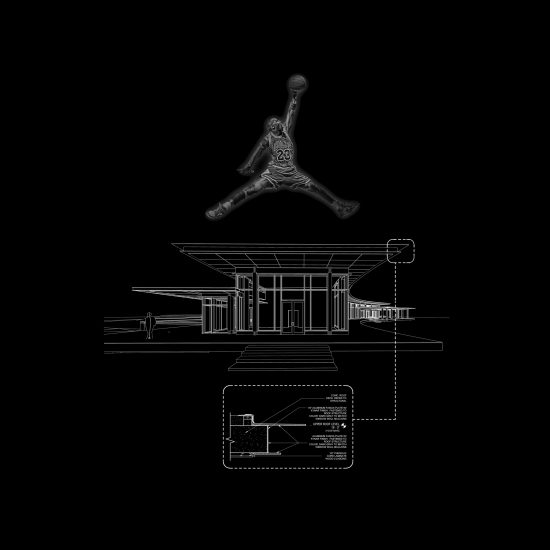 Carbon fiber panels, local stone cladding, glass frit patterns and metal detailing create a refined, sophisticated architectural vocabulary that gives the building a well-deserved air of exclusivity. Grove XXIII is set up for 200 members, but so far only has about 100, all invited friends of Jordan's. Once inside, the clubhouse opens into a lounge area that draws on NBWW's background in designing for the hospitality industry. Members enjoy 15,000 square feet of indoor/outdoor lounge areas, lockers, a golf shop and kitchen facilities. A 10,000-square-foot semi-basement houses golf cart storage and other service spaces.

"There was an intentional move with the design so that, when you walk up to the front, it's somewhat closed off," Reyes said. "But once you get past those walls, it's really one big living room space. Michael Jordan's golf living room space."
Text Source: AIA Florida/Caribbean Architect Magazine Spring 2021 Issue – https://www.aiafla.org/Store_Magazine.cfm