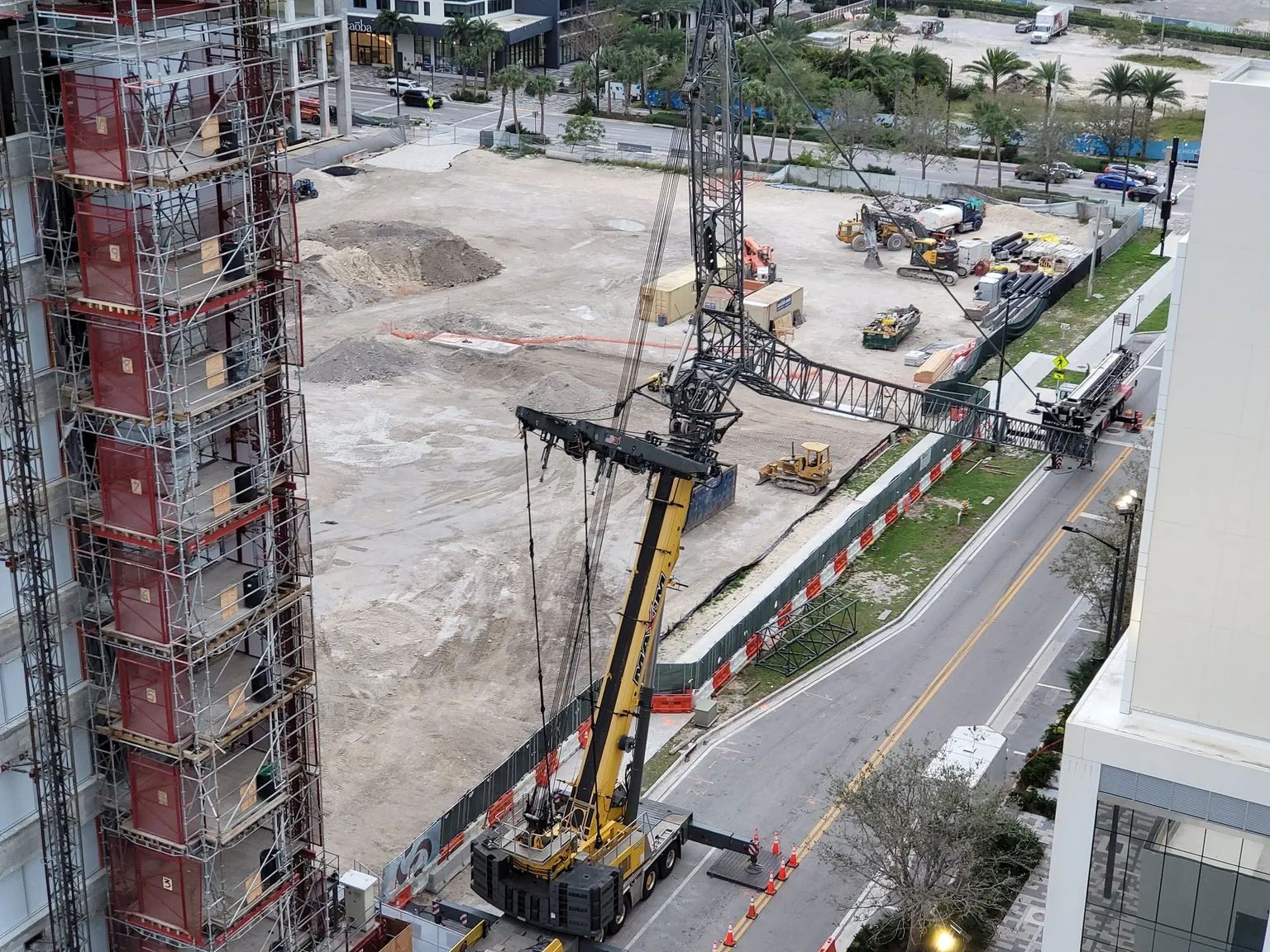 Heavy Equipment Arrives At Miami Worldcenter Retail Construction Site – The Next Miami
Mon Feb 22 2021
A large crane was spotted over the weekend at the Miami Worldcenter site where a multi-level "jewelry box" retail building is under construction, designed by NBWW.
Developers of the project also filed a Notice of Commencement this month with the county that work was officially underway.
According to the filing, Miami Worldcenter Block F East will include 91,300 square feet.
The building height will be 2 stories, or 50 feet, the filing states. The rooftop of the building will also be usable, according to its architect.
Worldcenter's CitizenM hotel and the 43-story Bezel apartment tower are also under construction on the same block, while Miami World Tower will be built across the street.
Source: Heavy Equipment Arrives At Miami Worldcenter Retail Construction Site – The Next Miami