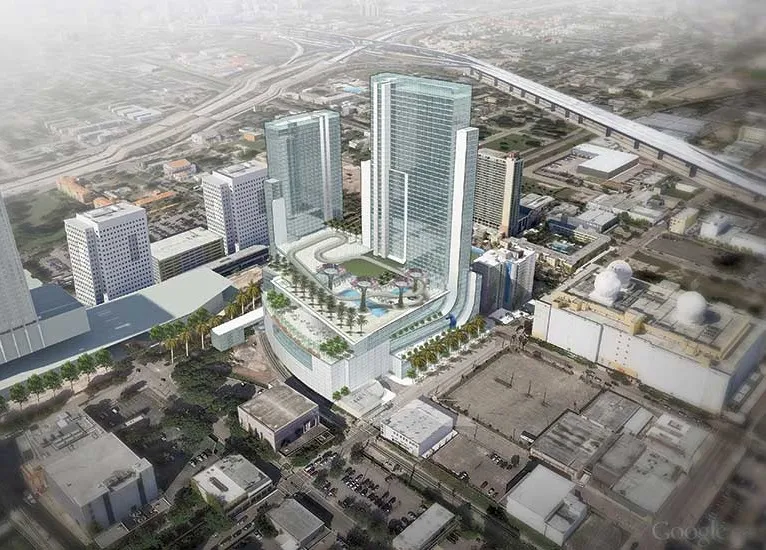 Here's A List Of Every Tower Announced At Miami Worldcenter To Date, Now Nearing A Dozen
Thu Aug 08 2019
Miami Worldcenter is in the process of transforming downtown Miami, with block after block of massive towers already underway or in planning.
It is either the biggest or second biggest urban development project in the United States (some say that New York's Hudson Yards is bigger).
Worldcenter's development plans are still unfolding. Two new towers were revealed last month for Worldcenter, and another was revealed in March. Still more towers will be revealed in time.
Here is a look at every project proposed within the 27-acre project site known as of now (countless projects are also being built in every direction nearby by other developers, spurred on by Worldcenter):
NBWW's contribution to the list included below…
Marriott Marquis Hotel & Convention Center – A 54-story hotel tower with 1,700 hotel rooms and 500,000 square feet of convention space. A second tower could also be built. Construction start date not yet known.
Read on >>>> Source: The Next Miami Here's A List Of Every Tower Announced At Miami Worldcenter To Date, Now Nearing A Dozen