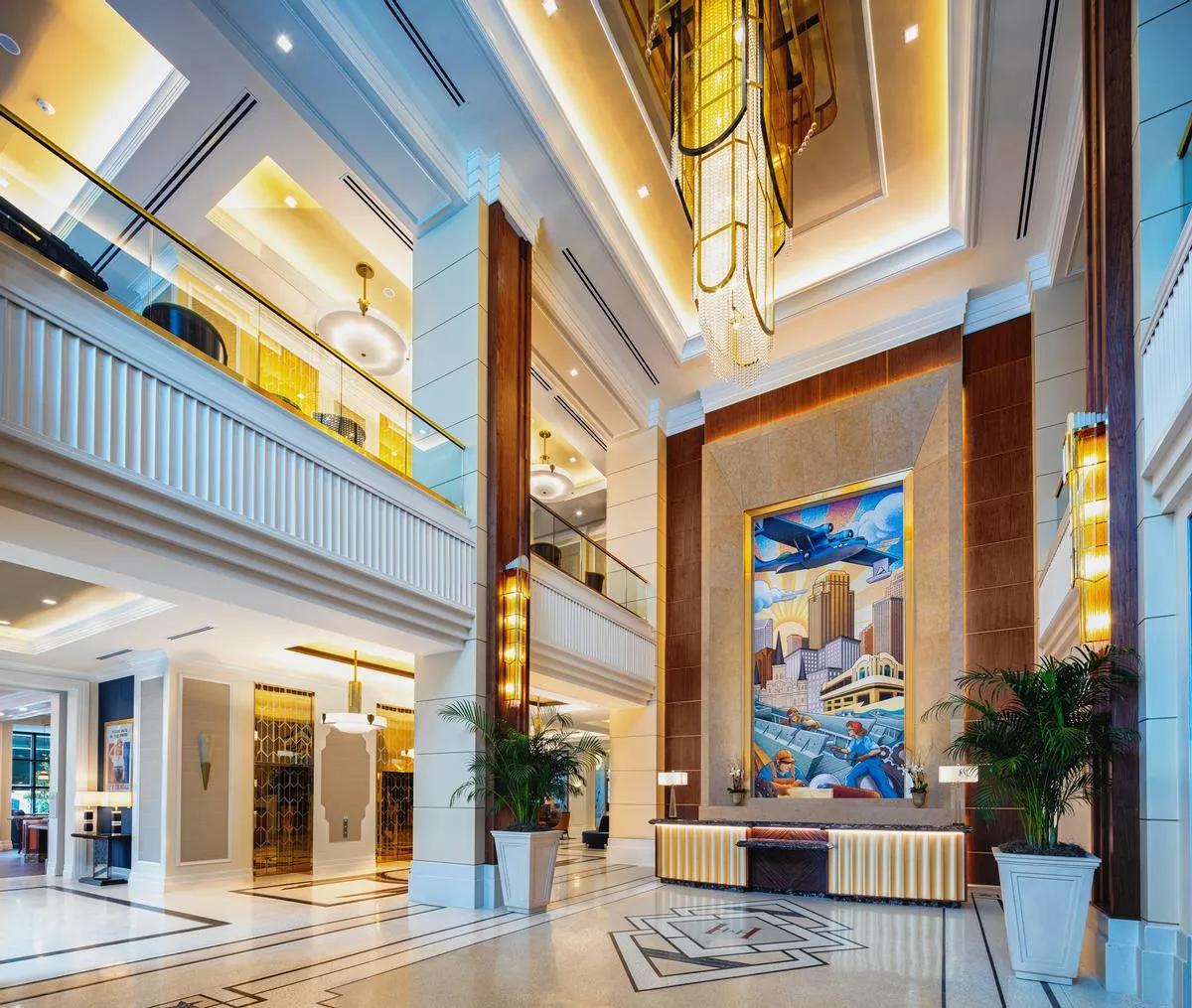 Hilton's Higgins Hotel New Orleans tells the story of World War II
Sat Dec 14 2019
by Stu Robarts
The newly opened Higgins Hotel New Orleans has been designed by Nichols Brosch Wurst Wolfe & Associates (NBWW) and Kay Lang + Associates (KLA) to tell the story of World War II.
The hotel is operated by Hilton as part of its Curio Collection and is owned by the National WWII Museum.
Located on the museum's campus in the Arts and Warehouse District of New Orleans, it has been conceived to be an extension of the museum, with the institution's curators having identified artefacts from its collection to display at the hotel.
The Art Deco design of the building and its layout were developed by NBWW, while the design of its interiors was led by KLA.
There are 230 rooms and suites in total, including three Presidential Suites that are named and themed after the WWII-era presidents Truman, Eisenhower and Roosevelt and provide over 1,000sq ft (93sq m) of residential-style living space, with master bedrooms, en suite bathrooms, kitchenettes and dining areas.
Read on >>> Source: CLAD News Hilton's Higgins Hotel New Orleans tells the story of World War II