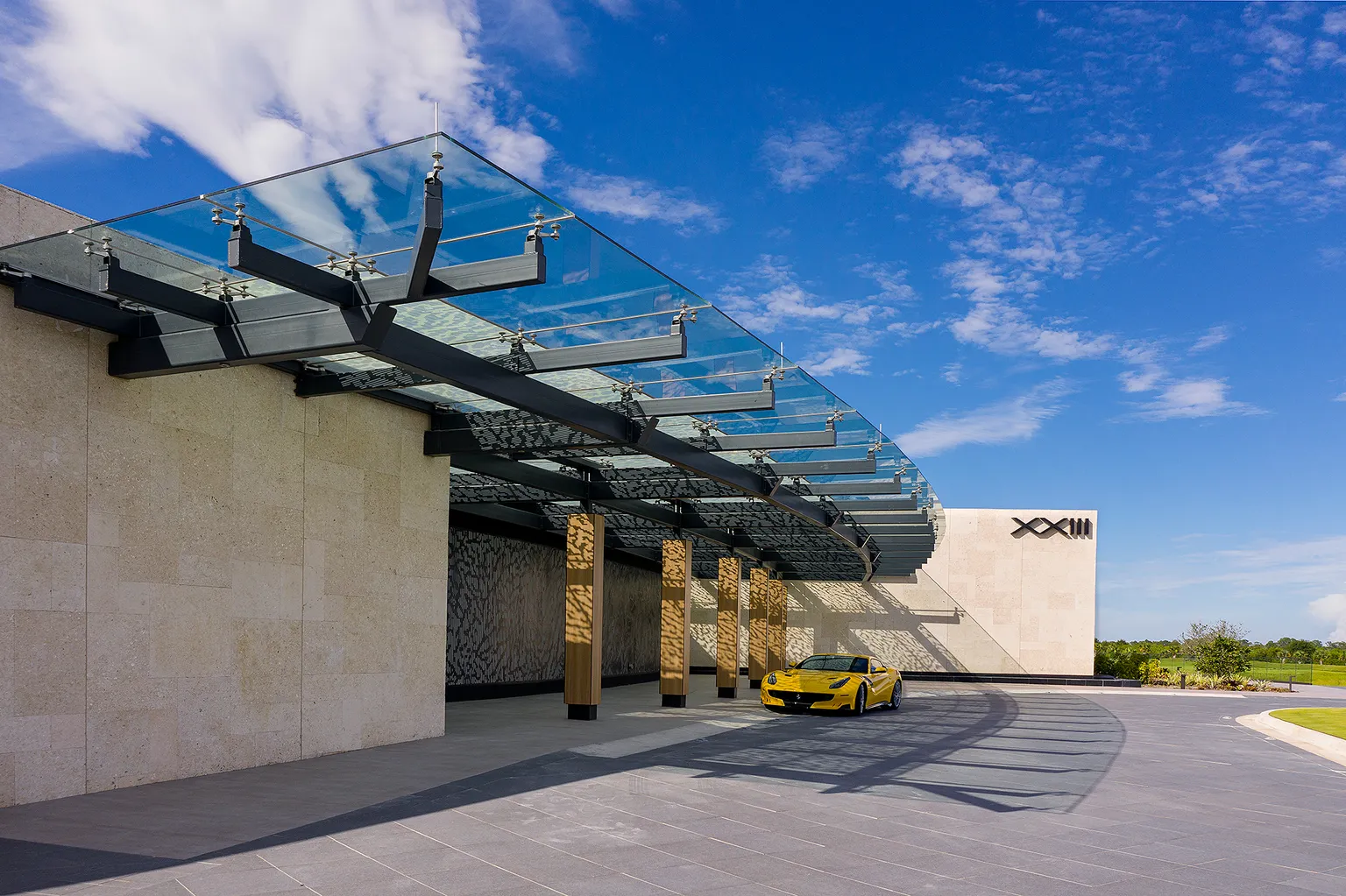 Inside Michael Jordan's Golf Club The Grove XXIII | Featured in HYPEBEAST
Sat Dec 12 2020
Including drone-served refreshments across its 15,000-square-foot facility.
Michael Jordan has opened the Grove XXIII, his state-of-the-art private golf course. Named after his iconic number from the Chicago Bulls, this sophisticated high tech luxury course provides a new experience for those who visit, but access is quite limited.
Located in Hobe Sound, Florida, its futuristic clubhouse was designed by the NBWW architectural firm and consists of a Private 18-hole golf course, main clubhouse, gatehouse, practice range and learning facility. There's also an on-course shelter and hospitality. Players can enjoy the 15,000 square foot clubhouse, while also take advantage of the men's and women's locker rooms, several lounge areas and a golf pro shop.
Read on, As seen in >>>> Source: Inside Michael Jordan's Golf Club The Grove XXIII | HYPEBEAST