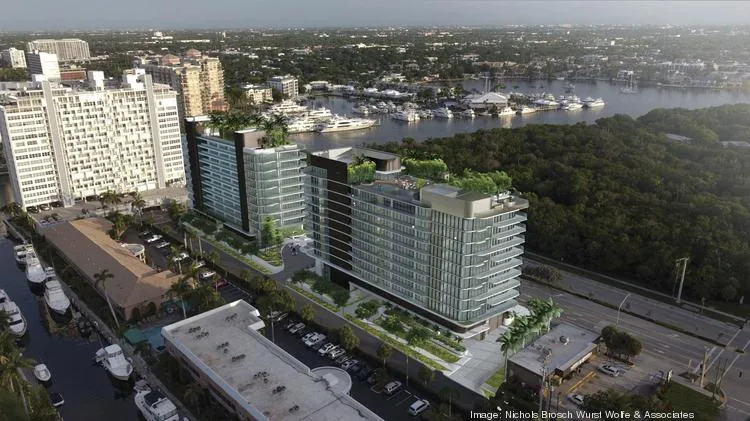 Integra Investments proposes mixed-use project with 100-room hotel in Fort Lauderdale (Renderings) – South FL Biz Journal
Tue Aug 10 2021
The NBWW designed project would include residential units, hotel rooms and restaurant space.
A local developer proposed two towers, including a 100-room hotel, near the beach in Fort Lauderdale.
Sunrise FTL Ventures LLLP, an affiliate of Miami-based Integra Investments, proposed the mixed-use project at 2884 E. Sunrise Blvd. The plan includes a 55-unit condo building next to the hotel tower with shared parking beneath both structures.
The Fort Lauderdale Development Review Committee will review the proposal at its Tuesday meeting.
The project, which does not yet have a name, would total 242,500 square feet in two 12-story buildings. The site, purchased by Integra for $7.2 million in March, is currently occupied by a handful of retail buildings, but some tenants there have closed permanently.
The hotel would occupy the east side of the property with a lobby, a 1,705-square-foot fitness center and a 671-square-foot boardroom on the ground floor.
Levels three through nine of the hotel would have guest suites ranging from 562 to 834 square feet, according to site plans attached to the proposal.
The rooftop terrace would have a pool, a 900-square-foot pool lounge, a bar and a restaurant concept that will occupy 1,200 square feet with a private dining room.
Coral Gables-based architecture firm Nichols Brosch Wurst Wolfe & Associates designed this mixed-use project.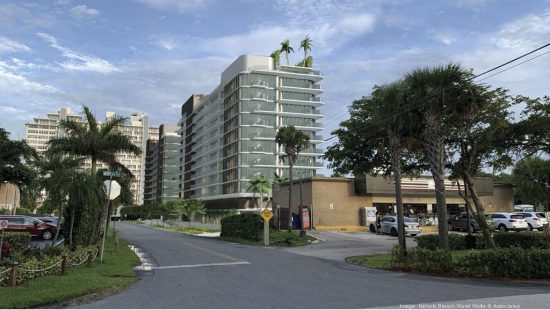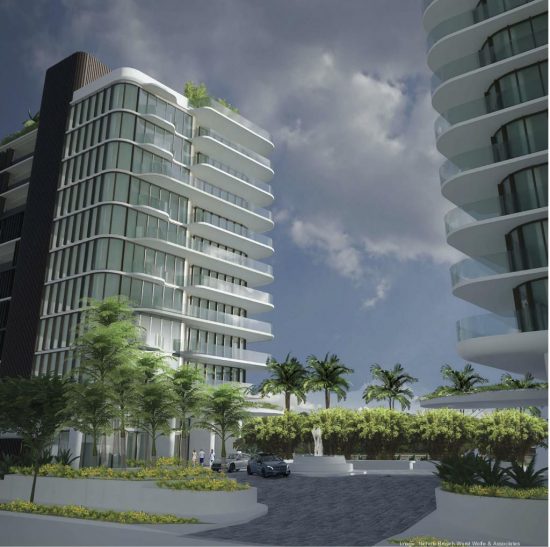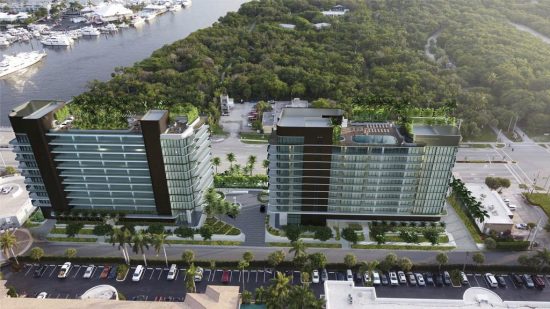 Read on >>> Source: Integra Investments proposes mixed-use project with 100-room hotel in Fort Lauderdale (Renderings) – South Florida Business Journal