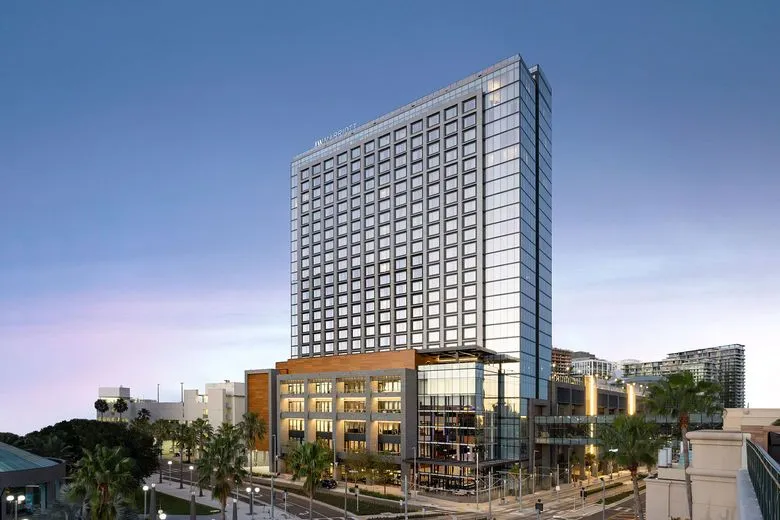 JW Marriott Celebrates Opening of 100th Property Worldwide – Hospitality Net
Thu Feb 04 2021
JW Marriott is pleased to announce that its 100th property, JW Marriott Tampa Water Street is now open, bringing a new level of luxury to the Tampa Bay area.
Located in the heart of the dynamic Water Street neighborhood, the new property invites discerning guests to take time for themselves, relax, and rediscover a balance in mind and body. A formal grand opening celebration is expected to take place in April 2021.
With the opening of JW Marriott Tampa Water Street, JW Marriott demonstrates its commitment to Tampa, boosting development of its luxury market and supporting the destination's ability to host larger groups and events, as well as leisure travelers.
Thoughtful Design
From locally-inspired dishes to holistic wellness amenities, every aspect of JW Marriott Tampa Water Street is designed with guests' well-being in mind. This begins with its breathtaking and calming aesthetic, designed by Nichols Brosch Wurst Wolfe & Associates (NBWW), with interiors by Champalimaud Design. Blending modern luxury with the sophisticated energy of Tampa's Water Street neighborhood, the expansive 519-room property welcomes guests with a moment of architectural awe: a four-story atrium lobby lounge featuring hanging art and a floating conference room dubbed "Skybox," providing guests with the perfect location to be in the moment and take in the energy of the neighborhood. The downtown Tampa waterfront district has a rich history of arcades, porches and awnings which help create a layered and detailed streetscape. These elements invite physical connections between interior spaces to exterior landscapes.
With custom furnishings and water-inspired design, guest rooms are open and spacious, featuring soft natural color palettes and materials inspired by the surrounding waterfront. Several room categories boast spectacular views from floor to ceiling windows as well as spacious bathrooms with natural light. The property's expansive 2,230-sq.-ft. Presidential Suite has its own terrace with a wet bar where guests can take in sweeping city views. The 1,190-sq.-ft. JW Suites offers 270-degree city views of Tampa's vibrant Water Street neighborhood. Spacious and sophisticated, the King Guest Rooms feature elevated amenities and over 400 sq. ft. of comfort including abundant natural light, separate working desks and sliding doors which open to a luxurious bathroom featuring marble vanities and standalone rain showers.
Meaningful Meetings & Events
Located next door to both the Tampa Convention Center and Amalie Arena (home to the National Hockey League's Tampa Bay Lightning), the hotel features 100,000 sq. ft of meeting and event space, including the largest hotel ballroom in Tampa Bay at approximately 30,000 sq. ft. In combination with its sister property, Tampa Marriott Water Street, also designed by NBWW, the complex boasts over 40,000 sq. ft. of additional total event space, with both properties connected by a glass sky bridge located on the third floor. JW Marriott Tampa Water Street is well appointed to become a popular wedding venue in Tampa, offering ultra-modern architecture and expert wedding planners. The luxurious amenities, stunning indoor and outdoor spaces, and breathtaking views underneath the stars will inspire awe among all guests.
Read on >>>> Source: JW Marriott Celebrates Opening of 100th Property Worldwide – Hospitality Net