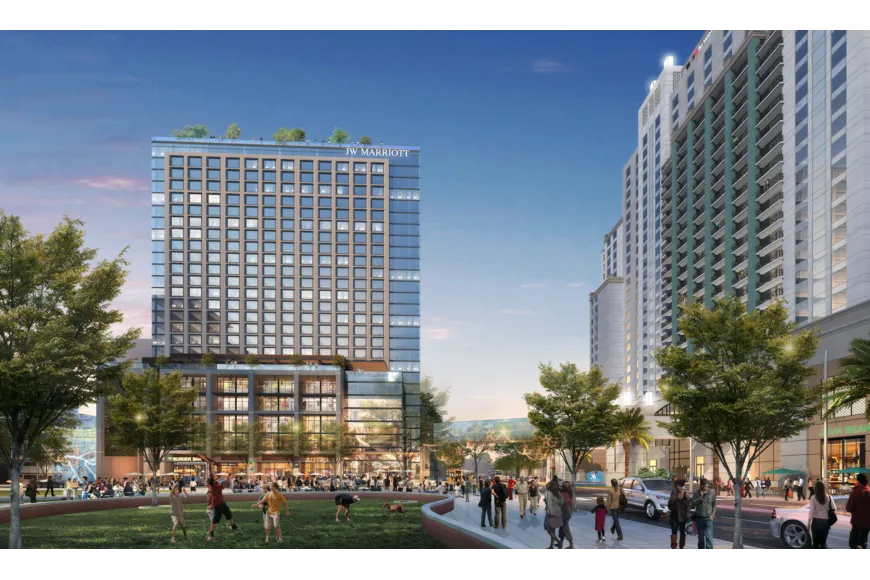 JW Marriott hotel and Marriott Water Street embrace national spotlight | Business Observer
Sat Nov 21 2020
NFL championship in February will propel Tampa Bay into national spotlight, even if visitor numbers aren't as robust as initially anticipated.
by: Kevin McQuaid
Tampa Bay hoteliers are faring better than many of their counterparts around the country amid COVID-19, but operators and owners alike here remain hopeful that the Super Bowl LV will generate solid numbers and boost an industry struggling from the pandemic.
…
"The Super Bowl sends a positive message to the world, to places like Australia and Germany" Plasencia says. "It's exposure you can't buy. The impact is very far reaching, and it's not only a two-day event: The benefits of having the Super Bowl here last for a very long time."
The pending Super Bowl comes as many urban and non-beachfront hoteliers throughout the U.S. are grappling to fill rooms and maintain room rates amid the largely unprecedented health crisis brought about by the virus.
"Tampa Bay is doing significantly better than the rest of the U.S.," he says.
….
Even so, Tampa Bay business leaders attending an Urban Land Institute webinar earlier this month say the international attention will be welcomed.
"I'm not sure at this point what events we'll have," says Ron McAnaugh, general manager of the new 520-room JW Marriott hotel and Marriott Water Street, which are both part of the $3 billion Water Street Tampa project downtown. Both hotels were designed by architects Nichols Brosch Wurst Wolfe and Assoc. (NBWW) from Coral Gables, FL.
"The NFL is being very cautious and gathering information," McAnaugh says. But it will still be a great showcase for Water Street Tampa and regardless of the numbers of people here, the area will still be all over television screens all around the country."
….
In all, he notes that there are more than 3,000 new hotel rooms being prepared to be added to the area's inventory, including the new 26-story JW Marriott.
Read on >>>> Source: 'Very Cautious' | Business Observer | Business Observer