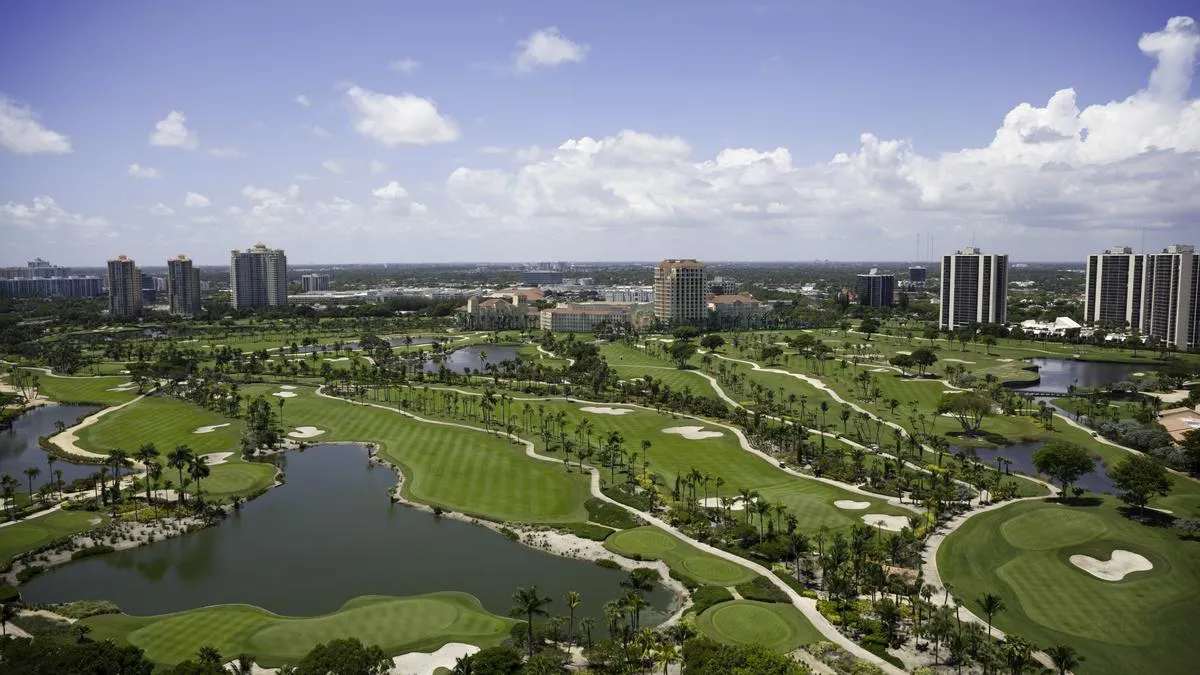 JW Marriott Miami Turnberry Resort now 25% owned by Reuben Brothers – South Florida Business Journal
Mon Sep 21 2020
The Turnberry Resort is one of the largest hotels in South Florida, designed by NBWW.
Fontainebleau Development sold a 25% stake in Aventura's JW Marriott Miami Turnberry Resort & Spa, one of South Florida's largest hotel properties.
British billionaire brothers David and Simon Reuben purchased the stake in the 685-room hotel for an undisclosed amount. Their private equity and investment company Reuben Brothers will partner with Fontainebleau Development on other projects in the future, the company announced in a statement.
Fontainebleau Development is led by Jeffrey Soffer, and it also owns the Fontainebleau Miami Beach hotel. Brett Mufson was appointed president of the company in April.
"It's our mission at Fontainebleau Development to leverage our highly unique vertically integrated platform to drive the expansion of our various business lines," Mufson said. "We are excited about the partnership with Reuben Brothers because they share our vision."
JW Marriott Miami Turnberry Resort & Spa underwent a $300 million renovation, which wrapped up last year. The project added a 3,000-person water park, tripled its convention space and added nearly 300 rooms.
Read on >>>> Source: JW Marriott Miami Turnberry Resort now 25% owned by Reuben Brothers – South Florida Business Journal