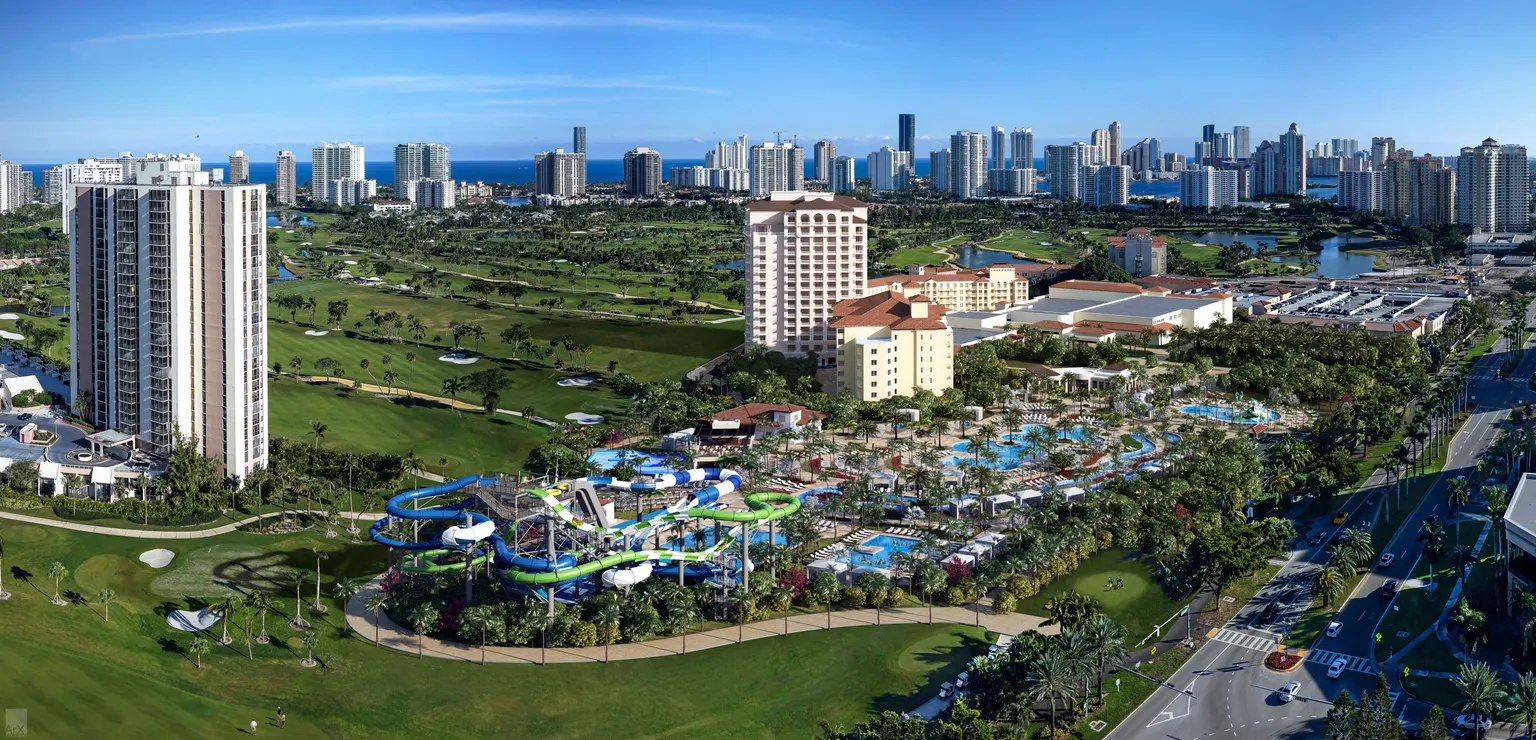 JW Marriott Turnberry takes 1st in Conde Nast Readers' Choice Awards 2020
Tue Oct 06 2020
Condé Nast Traveler readers rate their top resorts in Florida, outside of the Keys.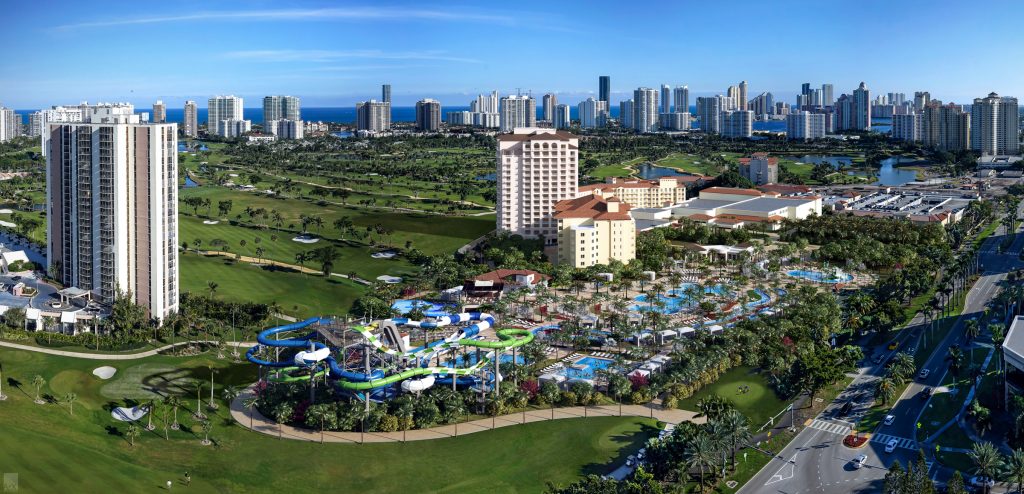 JW Marriott Miami Turnberry Resort & Spa
By Sandra Ramani
Why did this hotel catch your attention? What's the vibe? Though you're just 12 miles north of Miami and a less than 10-minute walk from the popular Aventura Mall, pulling into this resort feels like you've landed on a tropical island (albeit one without a beach). Spread out over 300 lush acres, with a century-old banyan tree at its center, the resort basically is an island oasis unto itself, complete with golf courses, a water park, extensive gardens, and Mediterranean-inspired architecture. The main thing that reminds you that you're still in an urban hub, though, are the crowds; given that the facilities are also open to non-hotel guests, sometimes there can even be a traffic jam at the resort's entrance.
What's the backstory? As the story goes, the resort's roots go back to 1967, when real estate developer Donald Soffer drew his vision for an upscale residential enclave on the back of a cocktail napkin. Starting first with a country club and then adding more planned developments, Soffer and his partners then transformed nearly 800 acres of swampland into what's now Aventura. These days, the resort is also an integral part of the development, which Donald's son now helps manage.
Nichols Brosch Wurst Wolfe & Associates (NBWW) designed the project.
Read on >>>> Source: Conde Nast Traveler Top 30 Resorts in Florida: Readers' Choice Awards 2020