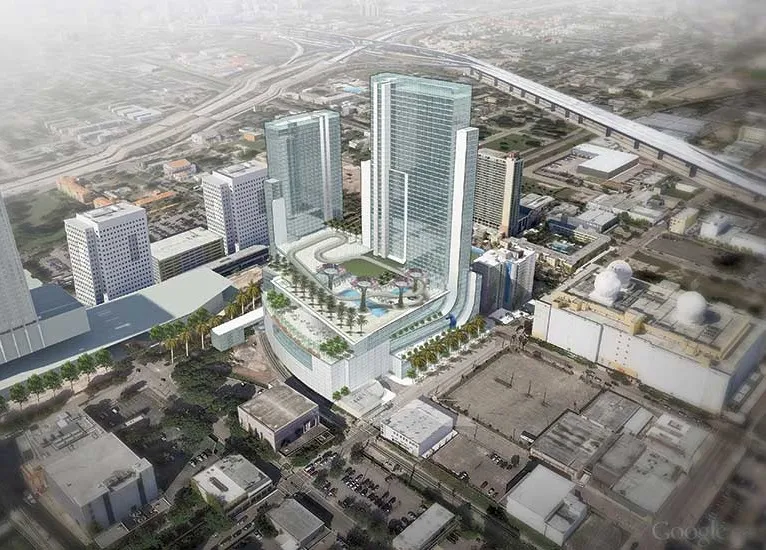 Marriott Marquis Miami Worldcenter, Designed by NBWW, Now Finalizing Loan For 2020 Groundbreaking
Tue Jan 21 2020
Would Become Region's Biggest Hotel
Miami's biggest hotel could break ground in 2020 at Miami Worldcenter, the developer of the project said.
The Marriott Marquis Miami Worldcenter Hotel & Expo Center would include 1,723 rooms and 500,000 square feet of convention space – bigger than any other hotel in the Miami area.
A financing package is now being finalized, a Vice President at developer MDM told the SFBJ in an interview published this week.
MDM hopes to break ground in 2020, she added.
The hotel is designed by local architects NBWW (Nichols Brosch Wurst Wolfe and Associates).
Read on >>>> Source: The Next Miami Marriott Marquis Miami Worldcenter Now Finalizing Loan For 2020 Groundbreaking, Would Become Region's Biggest Hotel – The Next Miami