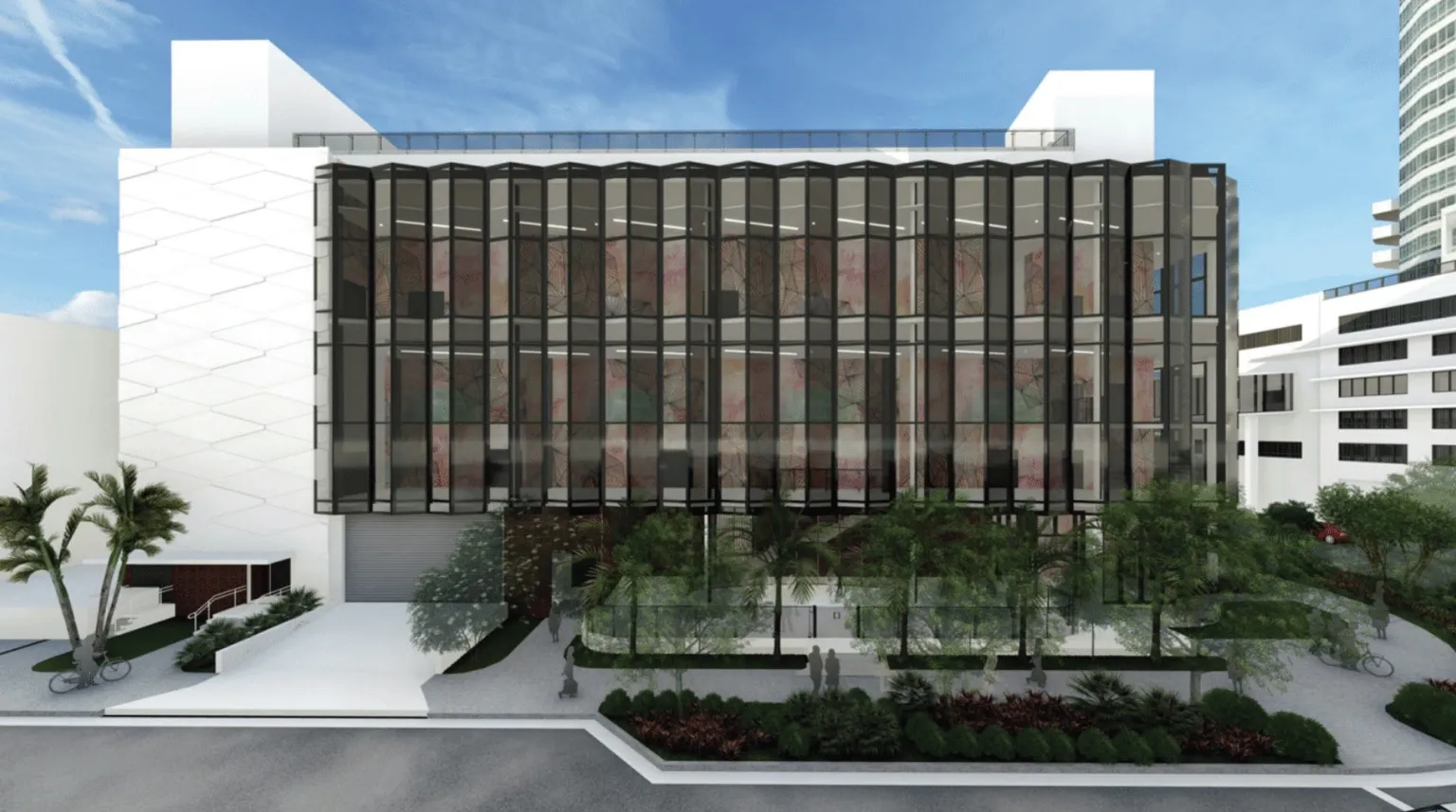 Miami Beach Planning Board Recommends Zoning Amendment to Allow New Fontainebleau Ballrooms – Mid Beach
Sun May 31 2020
Susan Askew
Jeffrey Soffer's plan to add ballroom and meeting space to his Fontainebleau Hotel to make it more competitive with other South Florida meeting facilities gained the endorsement of Miami Beach's Planning Board. Next stop, the City Commission which will need to approve a zoning change to allow a stand-alone structure with ballroom and meeting space on what is now a surface parking lot between 43rd and 44th Street and Collins Avenue and Indian Creek Drive.
While the parking lot is owned by the Fontainebleau, it is across the street from the hotel which is why the zoning amendment is required. If the location of the structure were on the same property, the amendment would not be needed. A proposed pedestrian bridge connecting the new structure to the main Fontainebleau campus will also require Commission approval.
In the HPB application, Marrero wrote, "This proposal is intended to address this deficiency and strengthen the hotel's operations and bring more quality events to Miami Beach. Additionally, the new parking garage will be used for employee parking and will address a current need for additional parking for employees."
Along with a parking garage, the five-story structure would include a grand ballroom, junior ballroom, meeting rooms, and a small rooftop area to be used primarily as a pre-function space. The application seeks setback variances for the structure, setback variances for the pedestrian bridge, and parking variances. The proposed pedestrian bridge is 90 feet long, 13 feet tall and would stand 40 feet above the street.
The architect is Don Wolfe, Nichols Brosch Wurst Wolfe & Associates.
If built, Marrero told the Planning Board, the amount of ballroom and meeting space per room key would increase from 59 sq. ft. to 80. "Not as high" as the Fontainebleau's competitors, he said, "but high enough… it puts us in a competitive position."
Read on >>>> Source: Mid-Beach Miami Beach Planning Board Recommends Zoning Amendment to Allow New Fontainebleau Ballrooms – Mid Beach