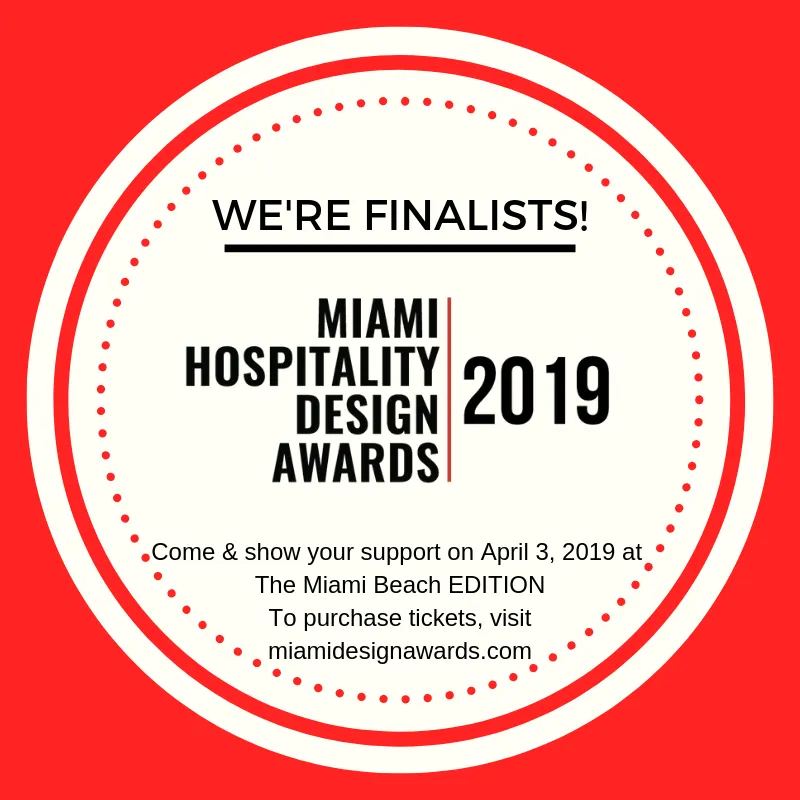 Miami Design Awards Honors The Anglers Hotel with Hotel Guest Room Award of Excellence
Thu Apr 04 2019
So proud and excited for the honor…
Miami Hospitality Design Awards 2019 – Hotel Guest Room Honor Award of Excellence goes to The Kimpton Anglers Hotel on South Beach.
A few shots from social media below. Congrats to everyone who was a part of this amazing project.
Bonus for us that the event was held at NBWW designed Edition Miami Beach!