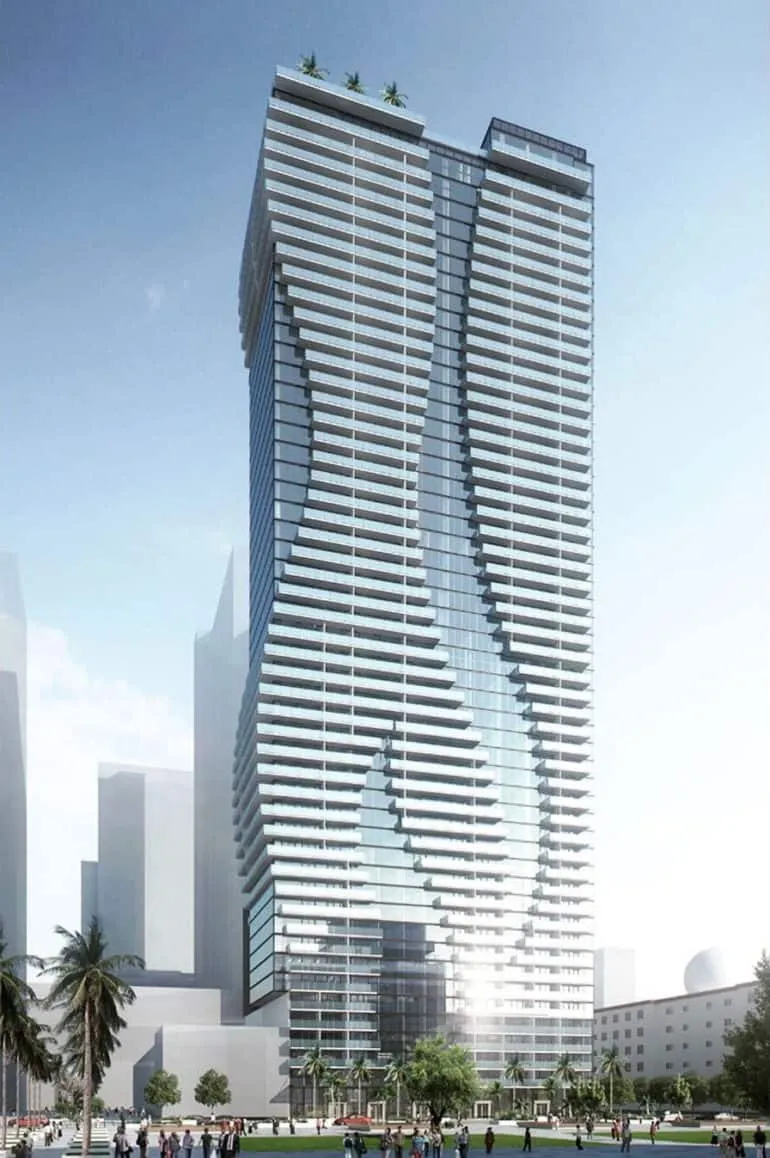 Miami World Tower Gets FAA Approval To Become City's Second Tallest Apartment Building – The Next Miami
Tue Apr 27 2021
The proposed 53-story Miami World Tower by NBWW has been approved by the Federal Aviation Administration to become the second tallest rental apartment tower in the city.
According to the FAA approval letter, Miami World Tower will rise 579 feet above ground, or 590 feet above sea level.
The application was filed with the FAA on January 28, and approved April 26.
Miami World Tower is planned to be notably taller than other nearby apartment towers, including the recently completed Caoba at Worldcenter and the under-construction Bezel tower.
Miami World Tower will include 557 residential units.
Plans for the tower have been approved, and a construction permit is being actively worked through the Building Department as of this week, records show.
A second tower is also planned next door by the same developer, but plans have not been filed yet.
NBWW is the architect.
Source: Miami World Tower Gets FAA Approval To Become City's Second Tallest Apartment Building – The Next Miami