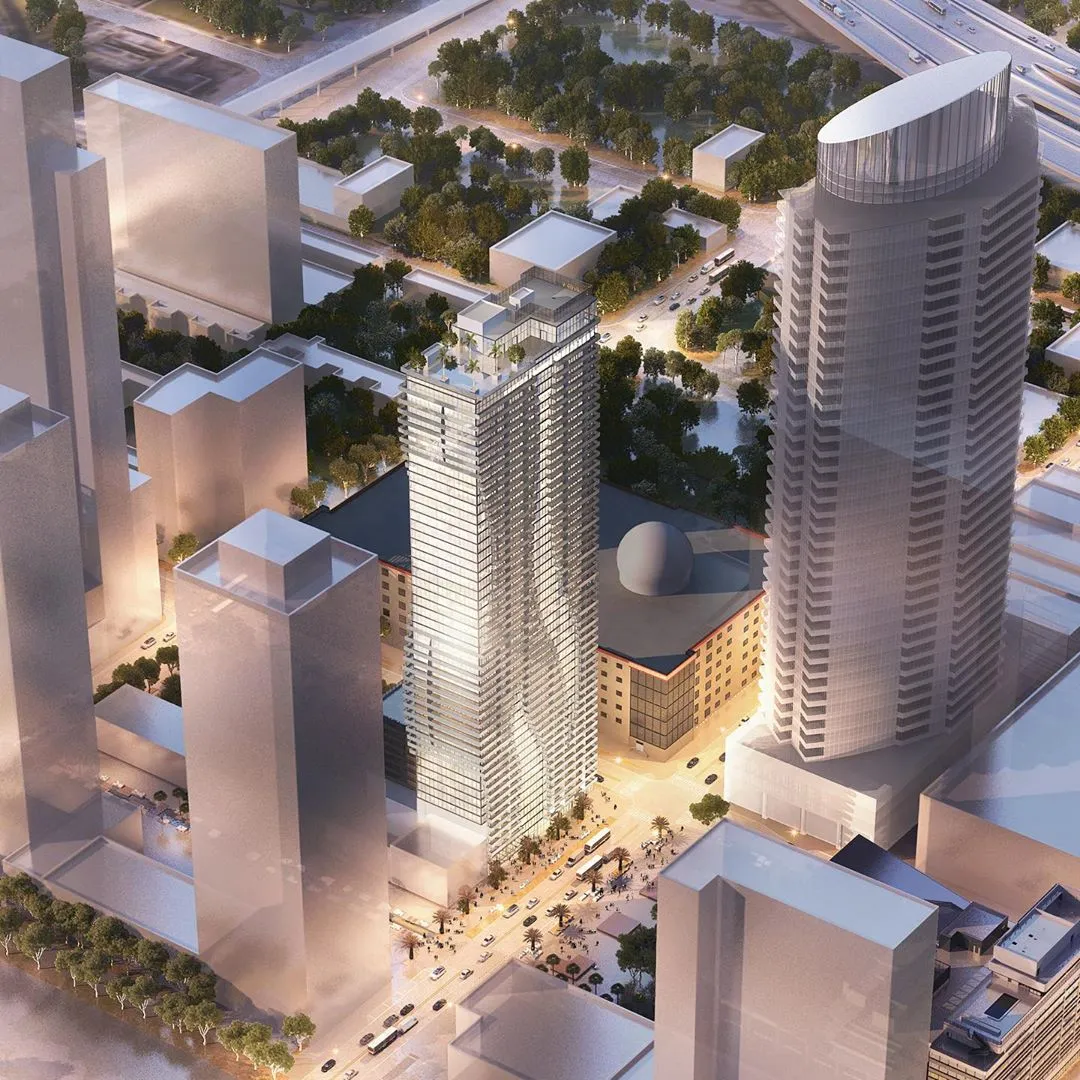 Miami World Tower 'Moving Full Speed Ahead' With Construction Permitting To Begin Soon (New Renderings) – The Next Miami
Mon Oct 26 2020
An architect for the Miami World Tower project says that it will soon be ready for construction permitting.
NBWW Architects also unveiled new renderings of the project on Instagram, including ground level views.
Developers Lalezarian Properties filed for approval from Miami's Planning Department earlier this year, with a hearing before the Urban Development Review Board in February, where it was approved.
Now, NBWW said they are moving "full speed ahead" preparing construction documents that will allow for a construction permit to be filed for.
Miami World Tower will include 560 residential units, 3,136 square feet of commercial space, and 401 parking spaces.
… It is the first of multiple phases planned for the property known as Miami Worldcenter Block E by Lalezarian.
Read on >>>> Source: Miami World Tower 'Moving Full Speed Ahead' With Construction Permitting To Begin Soon (New Renderings) – The Next Miami