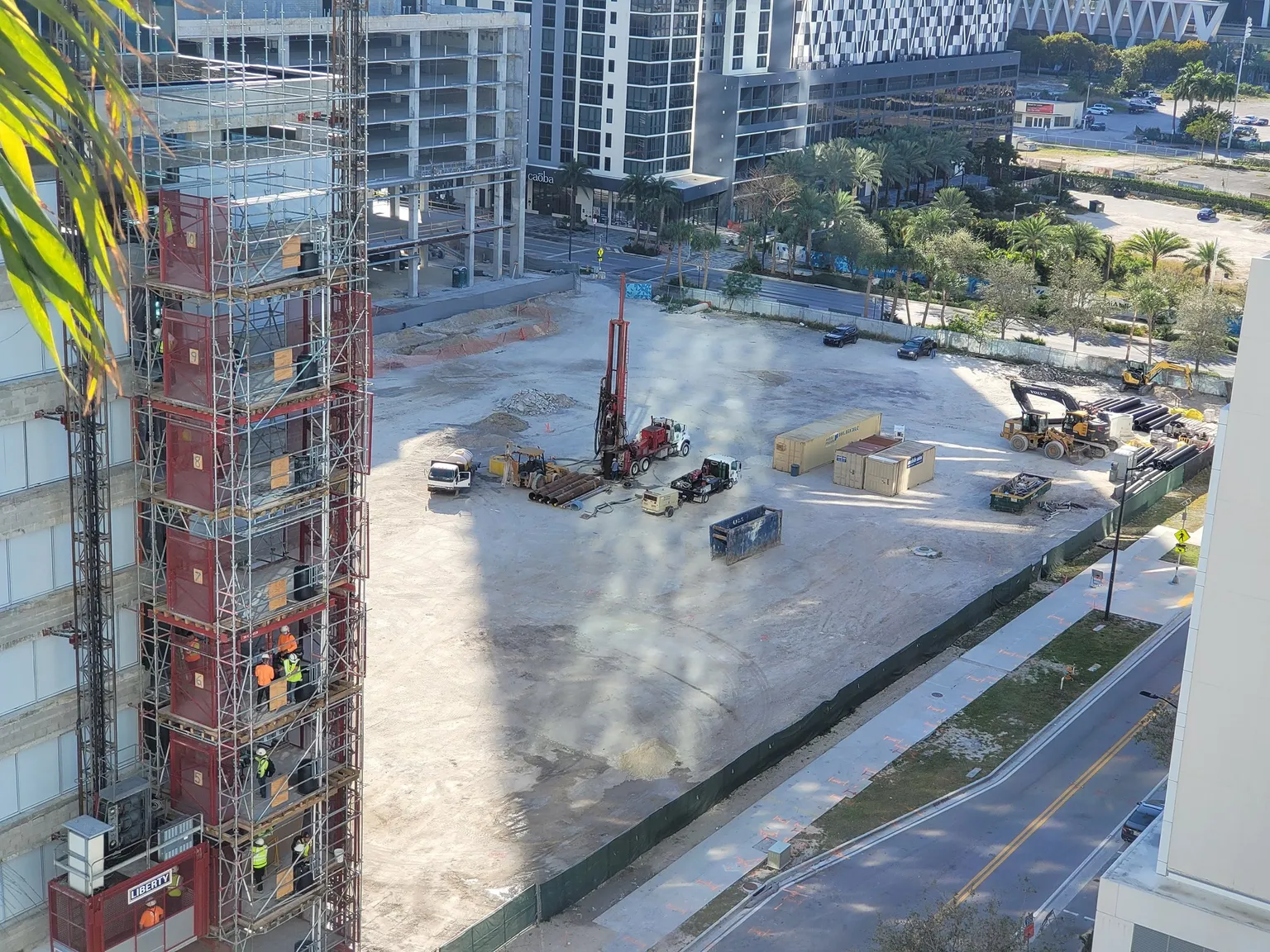 Miami Worldcenter Breaks Ground On "Jewelry Box" Retail Building With 78K Square Feet – The Next Miami
Mon Jan 25 2021
The new retail building is known as Miami Worldcenter Block F-East and is being built next to the under-construction CitizenM Hotel.
It will have 78,264 square feet of retail, with a total building size of 135,208 square feet.
City records show that a construction permit has already been approved and pulled by contractors.
It will include two floors of retail, along with a usable rooftop. An "iconic" rooftop structure will top the building.
Tenants have not yet been announced.
Source: Miami Worldcenter Breaks Ground On "Jewelry Box" Retail Building With 78K Square Feet – The Next Miami