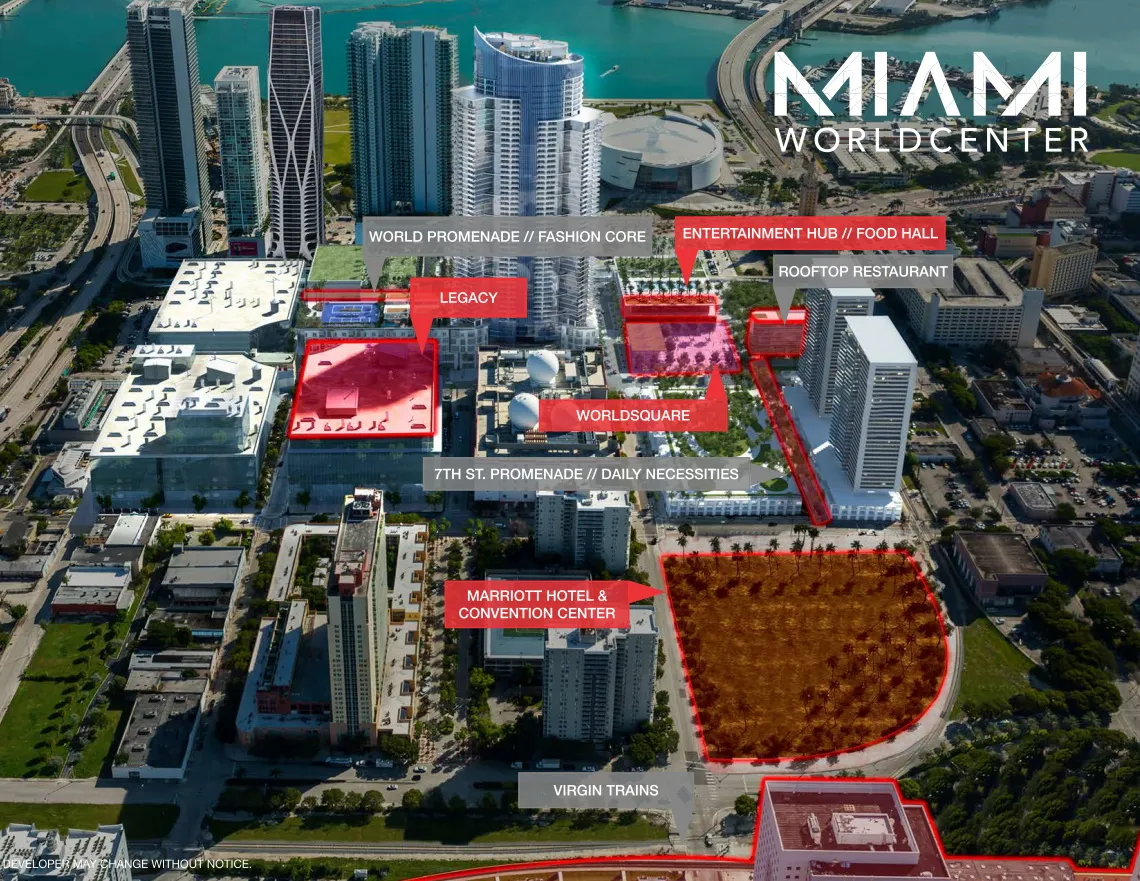 Miami Worldcenter Planning To Build An Entertainment Hub, Food Hall & Rooftop Restaurant
Wed Nov 20 2019
Miami Worldcenter has plans to build an entertainment hub, food hall and a rooftop restaurant in downtown Miami, according to newly released marketing material.
The entertainment hub will include 90,000 square feet of "world class entertainment," along with the food hall, next to the CitizenM Hotel that is preparing to begin construction. Also next to the food hall will be a rooftop restaurant.
A Marriott Marquis Hotel & Convention Center with 1,800 luxury rooms and 600,000 square feet of convention space is also planned. It is designed by NBWW Architects.
Read on >>>> Source: The Next Miami Miami Worldcenter Planning To Build An Entertainment Hub, Food Hall & Rooftop Restaurant