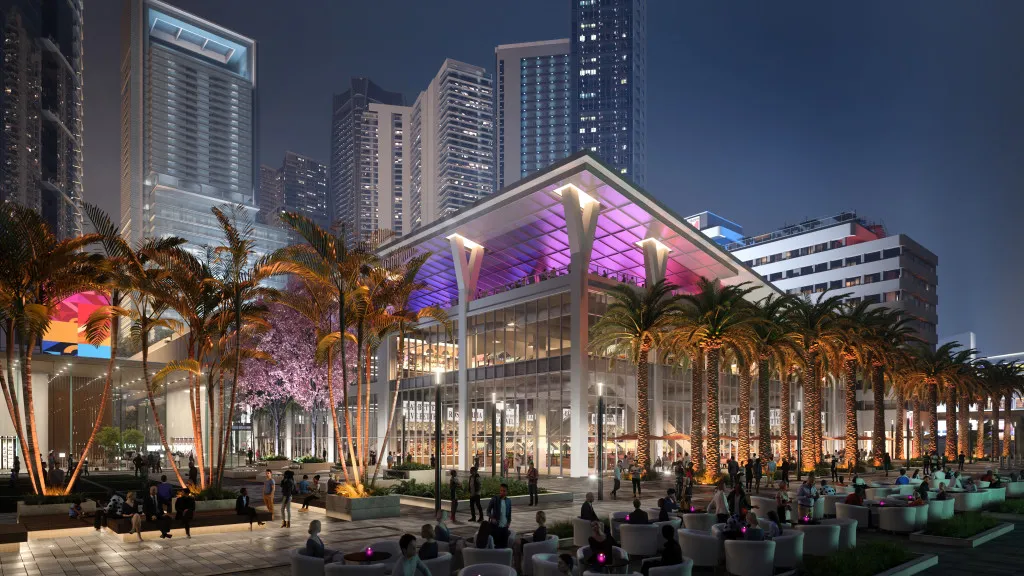 Miami Worldcenter To Break Ground On Another 100K Square Feet Of Retail In January – The Next Miami
Mon Nov 16 2020
Miami Worldcenter has announced that they are about to begin building more retail – and tenants could be announced soon.
Nitin Motwani, managing partner of Miami Worldcenter, told the SFBJ on Friday that they should be breaking ground on another 100,000 square feet of retail in January.
Renderings released by Miami Worldcenter show a glassy retail building adjacent to a public square. The retail building is designed by Nichols Brosch Wurst Wolfe (NBWW).
Around 135,000 square feet of retail has already been completed, Motwani said. With the new groundbreaking and current construction, total retail will rise to about 285,000 square feet either completed or under construction.
Tenants have yet to be announced but are excepted to be revealed soon.
Read on >>>> Source: Miami Worldcenter To Break Ground On Another 100K Square Feet Of Retail In January, Tenants To Be Announced By Year End 2020 – The Next Miami