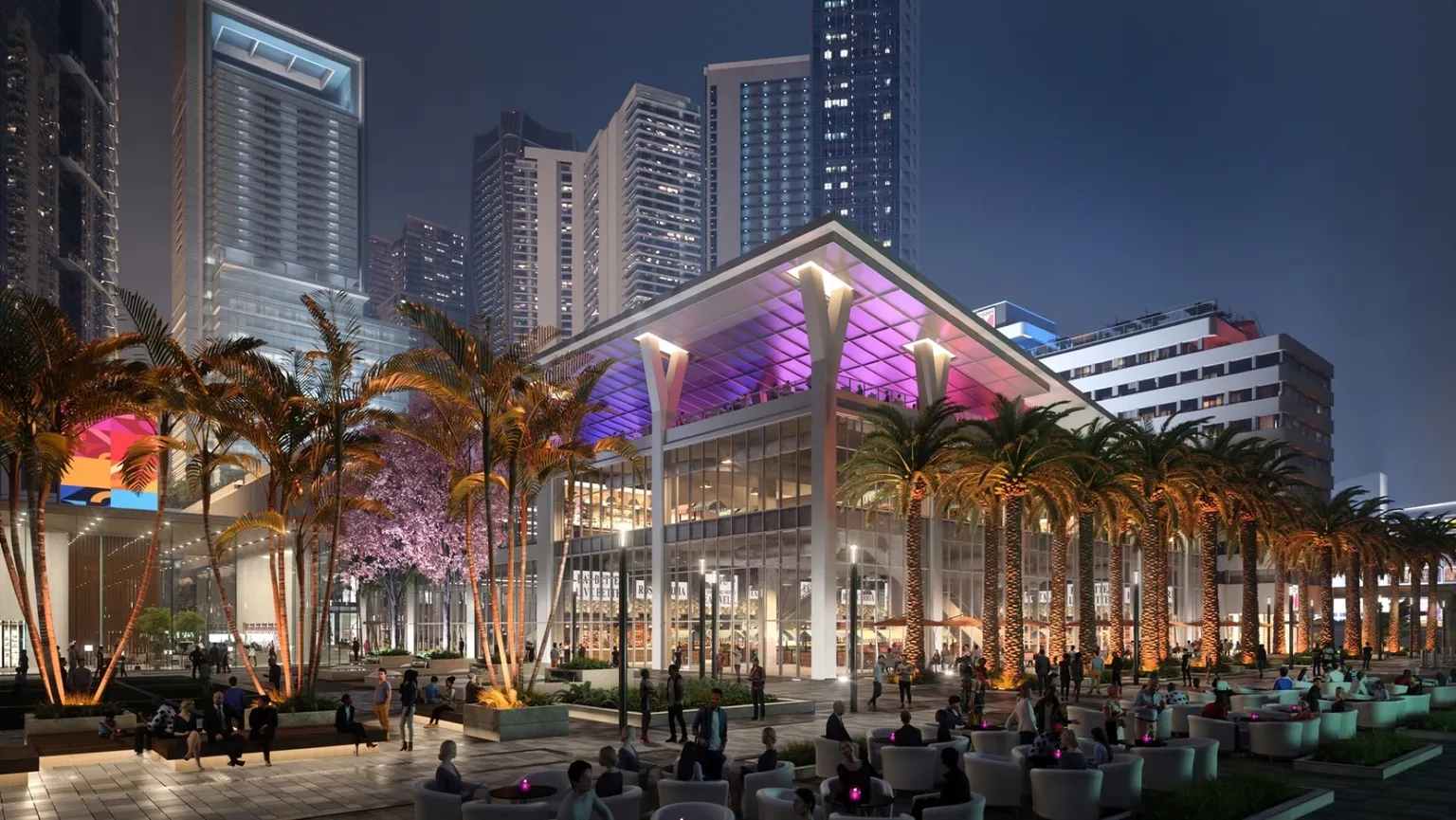 Miami Worldcenter To Break Ground On 'Jewelry Box' Retail In January, On A Block Already Buzzing With Construction – The Next Miami
Tue Dec 22 2020
A multi-level retail building at Miami Worldcenter described as a "jewel box" by its architect, NBWW, will begin construction next month, representatives of the developer have confirmed.
Worldcenter will break ground on the new retail building in January 2021. The new retail building is currently known as Miami Worldcenter Block F-East.
City records show that a construction permit has already been approved and pulled by contractors.
It will include two floors of retail, along with a usable rooftop. An "iconic" rooftop structure will top the building.
Tenants have not yet been announced.
NBWW is the architect.
The new retail building is labeled in pink, next to the small orange area labeled boutique hotel:
Read on >>>> Source: Miami Worldcenter To Break Ground On 'Jewelry Box' Retail In January, On A Block Already Buzzing With Construction – The Next Miami