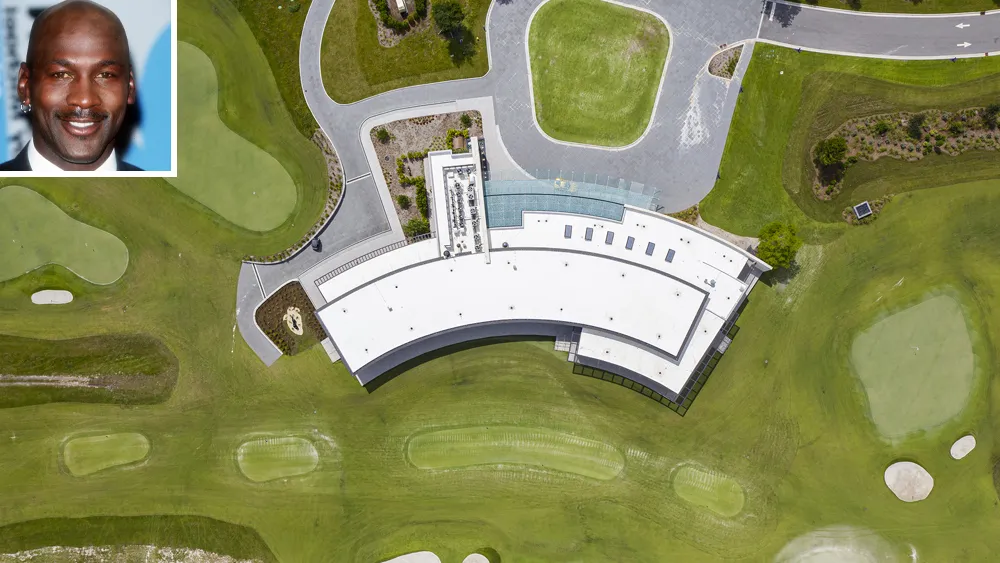 Michael Jordan's Grove XXIII Golf Club and NBWW featured in Robb Report
Thu Dec 17 2020
The Grove XXIII is located in Florida and offers incredible amenities, including an epic 18-hole course, a clubhouse and drone-served beers.
Article by By Rachel Cormack for The Robb Report
The GOAT is switching up sports. Legendary b-baller Michael Jordan has just opened an exclusive new private golf course in Florida, and it appears to be a slam dunk/hole in one, depending on which sporting analogy takes your fancy.
Named after Jordan's famed Chicago Bulls number "23," the Grove XXIII is set upon a former citrus grove near Hobe Sound in South Florida, a stone's throw from the NBA Hall of Famer's home.
…
The greens are crowned by a stunning contemporary clubhouse where one can enjoy the requisite game-day tipple while soaking in the incredible views. Designed by Nichols Brosch Wurst Wolfe & Associates (NBWW), the clubhouse spans some 15,000 square feet and pays homage to both the star athlete and the game of golf.
"We wanted the precision and flow of the golf swing as well as Michael's athleticism and corporate finesse to inspire the contemporary form and detailing of the clubhouse architecture," NBWW principal Don Wolfe told Robb Report.
…"The ground floor, with its contiguous slab that cantilevers towards the golf course, seems to hover over the green and creates an impression that mimics the endless 'hang time' that Michael Jordan owned," NBWW president Igor Reyes explained to Robb Report.
Read the full story HERE >>>> Source: Michael Jordan's Grove XXIII Golf Club Uses Drones to Serve You Drinks – Robb Report