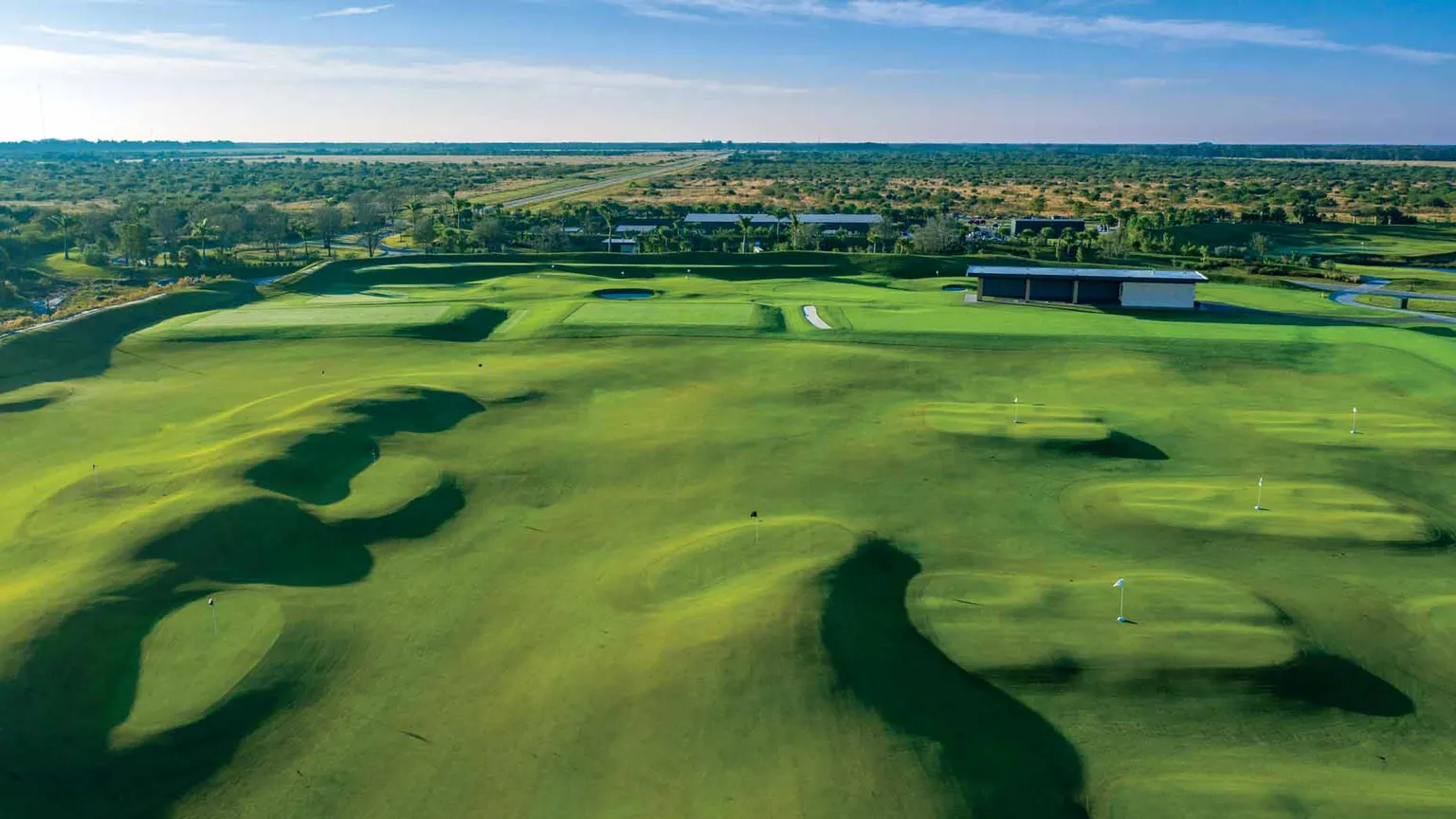 Michael Jordan's Grove XXIII practice facility is one of the coolest spots in golf – Golf.com
Thu Mar 25 2021
The owner of ultra-private Grove XXIII Golf Club wanted a slam-dunk driving range. And that owner — Michael Jordan — got just what he asked for.
By: Josh Sens
In his NBA Prime, Michael Jordan abided by a grueling regimen that pushed him to train harder than everyone around him — and that inner drive hasn't lost a step. The well-groomed swatch of greenery in the photo above is the practice range at Grove XXIII, Jordan's private golf club, in Hobe Sound, Fla. It reflects the mindset of a man who's never been accused of being unprepared.
"Michael believes that the training should always be harder than the playing, so failure becomes an opportunity to improve," says Darren May, the facility's designer and golf coach. In devising plans for the 16-acre range — which was shaped by Grove XXIII architect Bobby Weed — May relied on statistical data and consultation with PGA Tour stalwarts, the better to re-create the most demanding shots on Tour. Since opening last year, Grove XXIII has become a go-to training ground for the likes of Rickie Fowler and Justin Thomas, among the handful of Tour players who are members.
The clubhouse was designed by NBWW Architects from Coral Gables, FL.
Read on >>> Source: Golf.com Michael Jordan's Grove XXIII practice facility is one of the coolest spots in golf