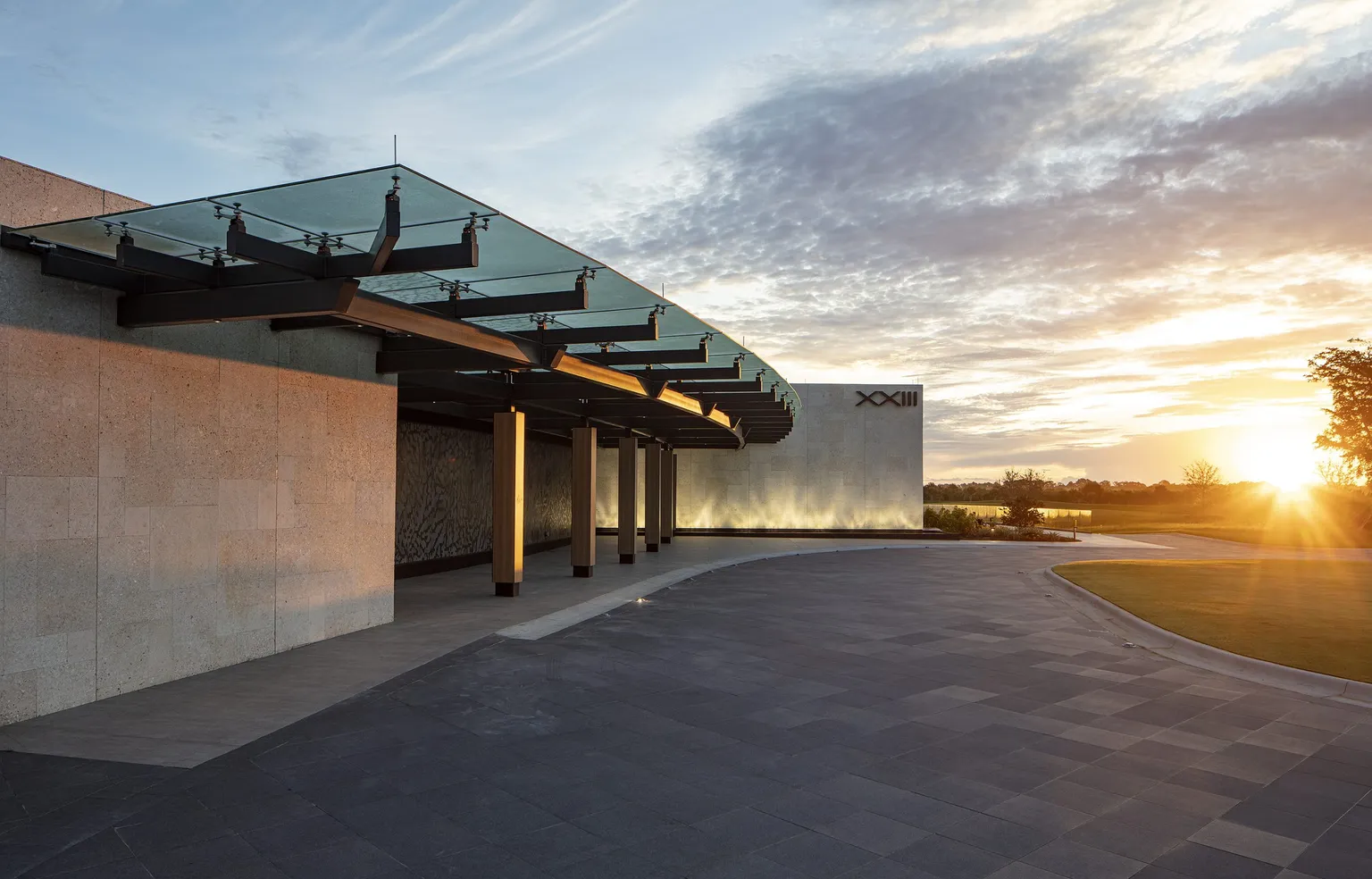 Michael Jordan's new course is nicknamed 'Slaughterhouse 23' – Golfweek
Thu Nov 26 2020
Michael Jordan has always protected his home turf. The five-time league MVP was known for playing well on his home court, especially while leading the Chicago Bulls to six NBA titles.
By Tim Schmitt
And according to PGA Tour star Rickie Fowler, MJ has continued that trend in basketball retirement — now on his golf course. Fowler appeared on the Subpar podcast with Colt Knost and Drew Stoltz and said that since the 2019 opening of Jordan's exclusive golf course, Grove XXIII, in Hobe Sound, Florida, MJ has again dominated at home, consistently parting opponents and their money.
So much so that the course has been bestowed an intriguing informal title.
"The nickname for it is 'Slaughterhouse 23'," Fowler said.
The clubhouse was designed by Nichols Brosch Wurst Wolfe (NBWW).
"It's his golf course, so it's set up very well for him … It's almost the shorter you hit it, the wider it is. The tees and pins are done every day, so the golf course basically sets up around him — they can play as long as you want but they set the back tees at roughly, you know, 7,000 to 7,100 (yards) and MJ plays the back tees wherever they set them."
Read on >>>>> Source: Golfweek Michael Jordan's new course is nicknamed 'Slaughterhouse 23'