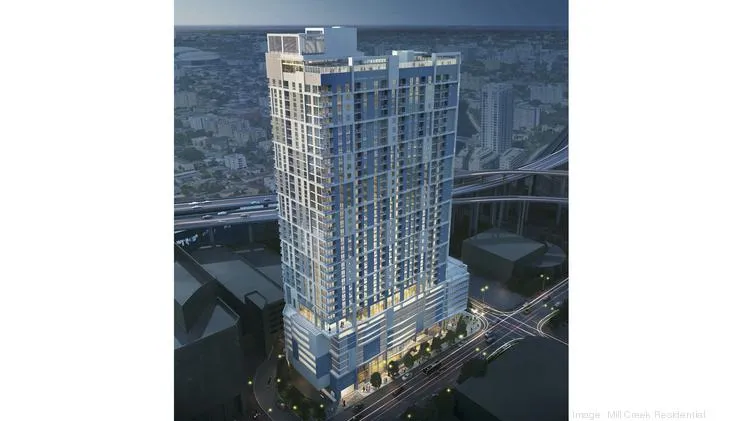 Mill Creek Residential, Adler Group partner to build Modera Riverside apartments in Miami – South Florida Business Journal
Sun Dec 26 2021
The developers already obtained a big construction loan.
Mill Creek Residential struck a deal with Adler Group to build a 36-story apartment tower near the Miami River.
Boca Raton-based Mill Creek entered into a joint venture with Miami-based Adler Group for the 0.9-acre site at 230 S.W. Third St. The developers will partner to build Modera Riverside in downtown with 428 apartments and 40,000 square feet of indoor and outdoor amenities, including a pool deck, fitness center and coworking space.
Berkadia's Jaret Turkell, Roberto Pesant, Omar Morales and Jose Mota helped the developers arrange the joint venture and obtain a $98.15 million construction loan from Citizens Bank.
"This represents an amazing development opportunity in one of the fastest-growing submarkets in the country," Turkell said.
Adler, through Lancelot Miami River LLC, has owned the vacant 1.6-acre lot since 2015, when it purchased it for $14.25 million. Andrea Rowe, managing director of development at Mill Creek, said it entered into a joint venture with Adler for 0.9 acres on the eastern portion of the site. Adler will hold a minority interest in the joint venture, she added. They paid $15 million for the site, plus another $2.9 million in intangible costs, she said.
NBWW is the architect.
Read on >>>> Source: Mill Creek Residential, Adler Group partner to build Moderna Riverside apartments in Miami – South Florida Business Journal