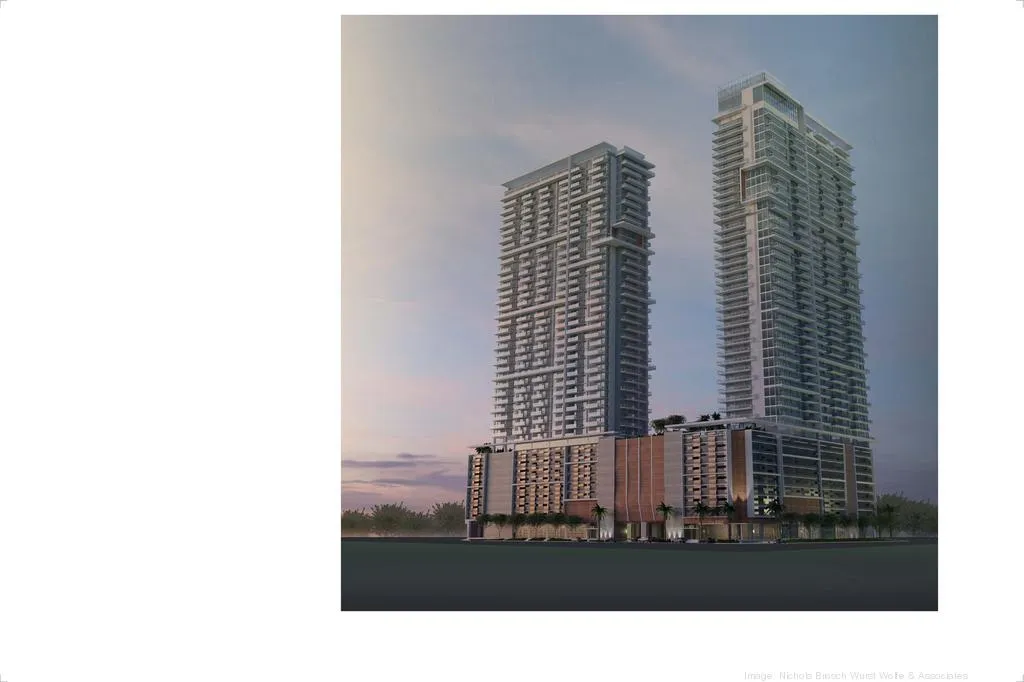 Motwani's Merrimac Ventures proposes two residential towers in Fort Lauderdale by NBWW – South Florida Business Journal
Sat Apr 10 2021
Dev Motwani hopes to break ground on the first phase of this project in 2022.
Merrimac Ventures has proposed two residential towers near the Flagler Village neighborhood in Fort Lauderdale.
The city's Development Review Committee will consider the application by 616 SE 4th Avenue LLC, an affiliate of Fort Lauderdale-based Merrimac Ventures, April 13. It concerns the 1.8-acre site at 317 N. Federal Highway and 515 N.E. Third St., which the developer acquired for $14 million in September 2020.
The site currently has a 22,327-square-foot building leased to paint supplier Sherwin Williams and a Greyhound Bus station. Dev Motwani, president of Merrimac Ventures, said Greyhound will need to find a new location because the first phase of his project would go on that site. Since the second phase would be constructed along Federal Highway, he's looking to find a new tenant to replace Sherwin Williams when its lease is up in a month.
In total, the project would total 1.4 million square feet, with 716 residential units, 8,713 square feet of commercial space and 1,083 parking spaces. It was designed by Nichols Brosch Wurst Wolfe & Associates.
Read on >>>> Source: Motwani's Merrimac Ventures proposes two residential towers in Fort Lauderdale – South Florida Business Journal