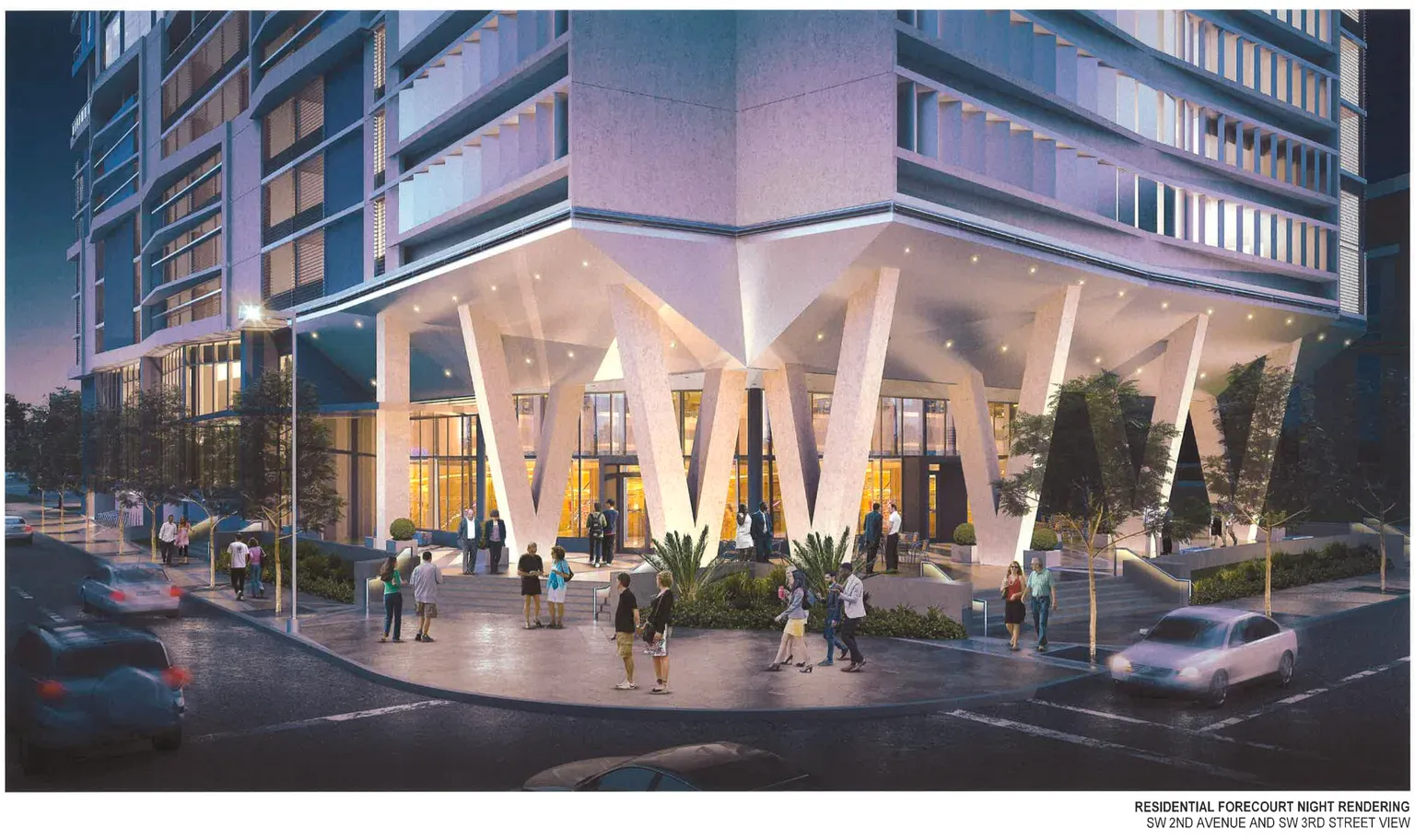 NBWW Designed, 413-foot-tall Nexus Riverside Apartment Tower Submitted To FAA Along With Tower Cranes – Florida YIMBY
Wed Sep 01 2021
Designed by NBWW Architects and developed by Miami-based Adler Group, the tower is planned to rise 36 stories
By: Oscar Nunez
The Federal Aviation Administration has received an application requesting approvals for the construction of a 413-foot-tall structure as well as two tower cranes of 588-feet and 531-feet at the site of the planned 428-unit Nexus Riverside mixed-use skyscraper in Downtown Miami.  The site is at 230 Southwest 3rd Street, which sits east of the northbound I-95 elevated highway and bounded by Southwest 2nd Avenue to the west. This tower is part of the greater 3-acre Riverside Center redevelopment project.
…
Nexus Riverside will yield 690,973 square feet of space over 39,184 square feet of land; 0.899 acres. Details regarding the units have not been disclosed, but the 428 apartments will likely come in 1-to-3 bedroom layouts. Amenities include a fitness center and yoga room, co-working spaces, a game room and media room, and at the rooftop a social room along side a pool and hot tub, surrounded by a landscaped deck with cabanas. The parking garage will be able to accomodate up to 506-vehicles and their will also be 3,631 square feet of ground floor retail.
Florida YIMBY says "Yes In My Backyard" to positive new development in Florida.
Read on >>>> Source: 413-Foot-Tall Nexus Riverside Apartment Tower Submitted To FAA Along With Tower Cranes – Florida YIMBY