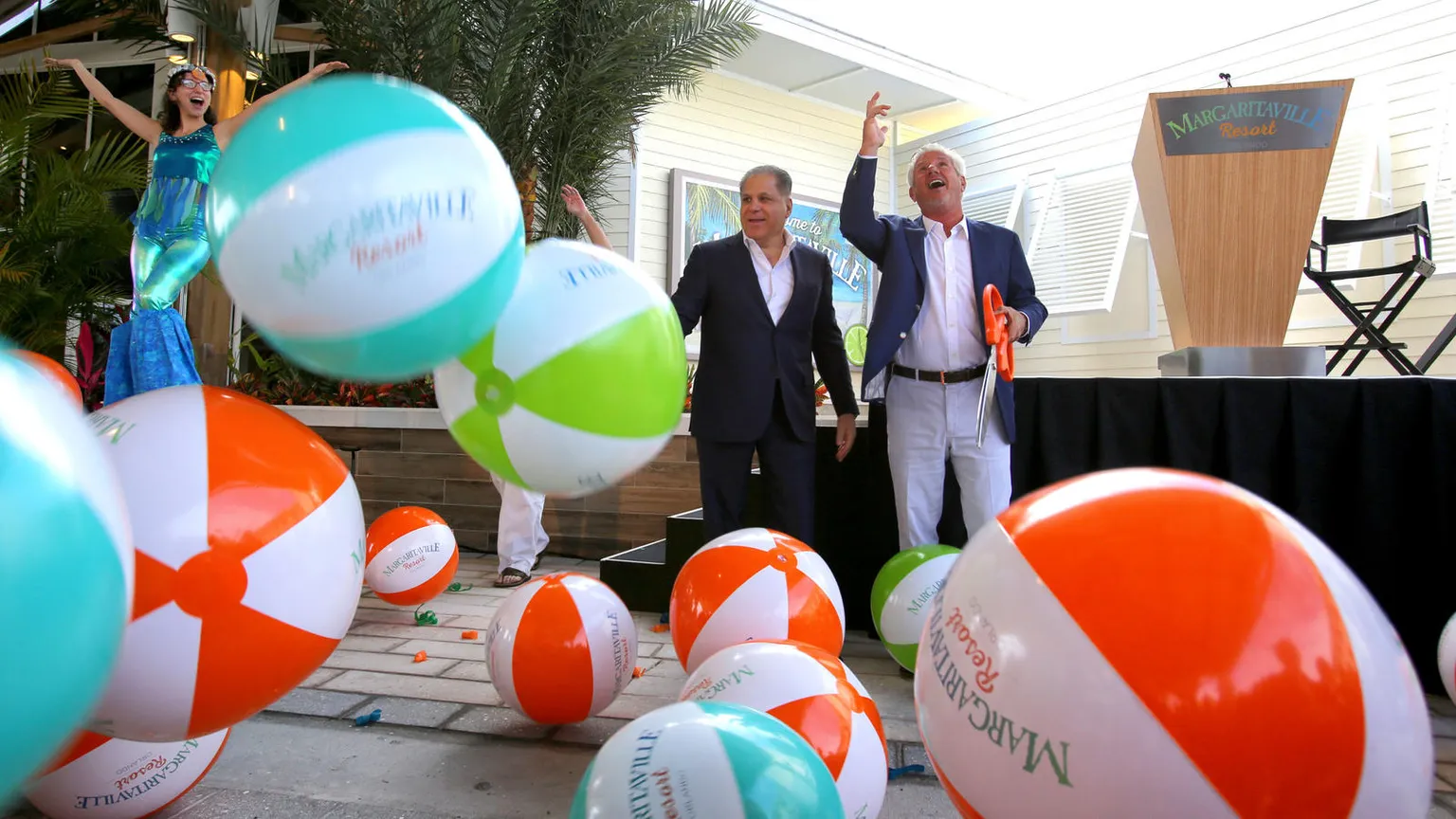 NBWW Designed Margaritaville Resort Orlando opens with an island feel
Thu Jan 24 2019
The Jimmy Buffett-themed Margaritaville Resort Orlando made its official debut on Wednesday to the sounds of calypso music and hula dancers.
KISSIMMEE — A calypso band and hula dancers on Wednesday helped debut the latest in a string of new hotels opening in Central Florida, the 184-room Margaritaville Resort Orlando in Kissimmee. It was designed by architects NBWW (Nichols Brosch Wurst Wolfe) from South Florida.
The building is part of an $800 million hotel, entertainment and water park complex that sits on 300 acres just southwest of Walt Disney World's Animal Kingdom theme park.
The new property hits visitors with the trademark island vibe that has been synonymous with music icon Jimmy Buffett's resort business from the beginning. A chandelier made up of 313 upside-down margarita glasses hangs from the ceiling.
As guests walk into the hotel, they see a 13-foot-tall sculpture of a red flip flop, clearly blown out because its wearer "stepped on a pop top," as the lyrics to the Buffett signature song read.
It's the latest opening for Margaritaville Holdings CEO John Cohlan, a longtime industry veteran who began his career in the 1990s. Rooms at the hotel start at $199 per night but can get into the $1,300 nightly range, depending on room options.
"It never gets old," he said. "I have been doing this 21 years, and I still have fun every day."
Beyond the property's visual aesthetic is what will eventually become the hotel bolstered by a neighborhood of more than 700 cottages, many of which have been bought already and some that are in varying stages of construction.
The streets of that area have colorful names that pay homage to Buffett, including Parrot Head Place and Fins Up Circle.
So far, 96 percent of the cottages sold have been entered into a program that allows homeowners to rent units to visitors for at least part of the year.
Read the full story HERE >>>> Source: Orlando Sentinel Margaritaville Resort Orlando opens with an island feel