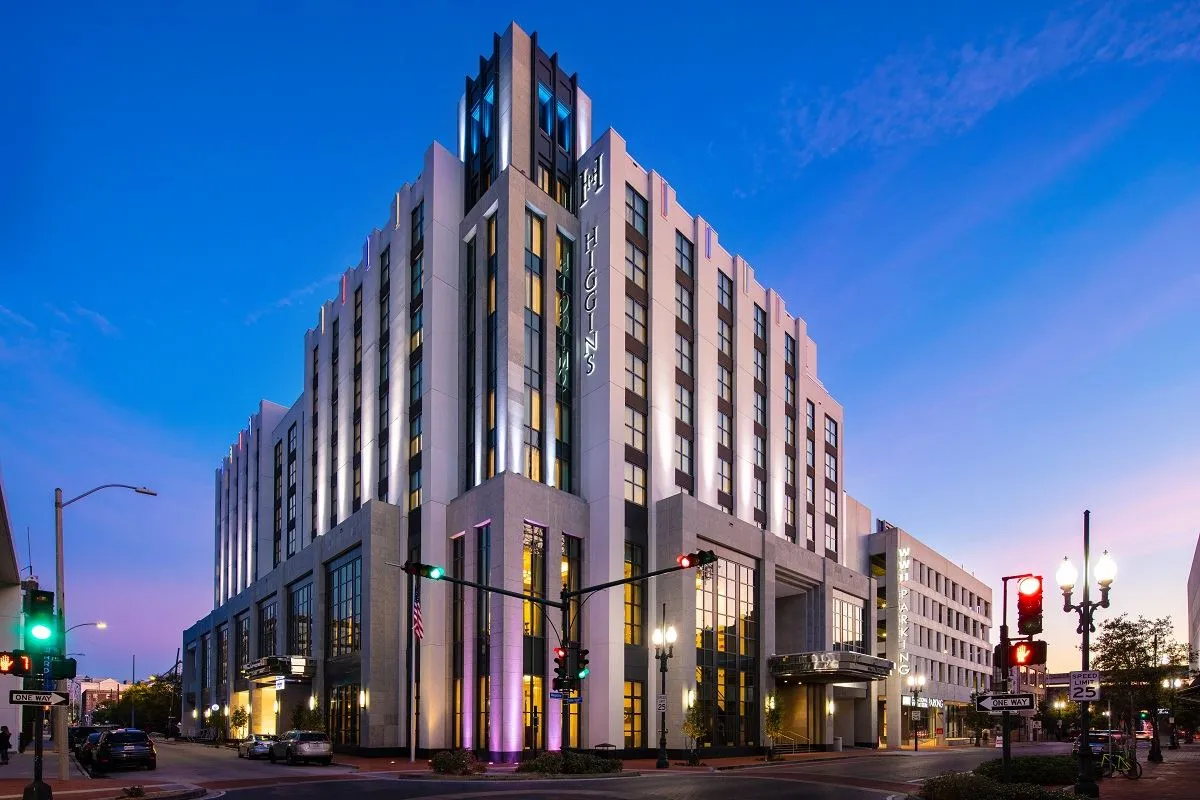 New Higgins Hotel Opens at New Orleans WWII Museum
Wed Jan 08 2020
The retro-styled "museum hotel" offers guests a unique experience that pays homage to America's collective memory of WWII-era presidents, societal figures and heroes.
by Kelsy Chauvin
This month, the Crescent City welcomed a brand-new, retro-styled "museum hotel."
The Higgins Hotel New Orleans, Curio Collection by Hilton introduces 230 rooms, four restaurants/bars, and 18,000 feet of meeting and event space to the Arts and Warehouse District. But it's the hotel's ties to The National WWII Museum that set the property apart from others.
The WWII Museum — New Orleans's top attraction — is a for-profit institution, with its survival partly dependent on private donations. The new Higgins Hotel, however, will serve as an extension of the museum, with all proceeds used to support the WWII Museum's mission and programs for the long term.
The hotel is located on the same campus (on Higgins Boulevard at Magazine Street), and was designed to complement the museum experience through its architecture, décor, hotel names and amenities.
Led by architectural firm Nichols Brosch Wurst Wolfe & Associates, the Higgins Hotel evokes 1940s-era architecture, drawing inspiration from the time period and Art Deco buildings found across New Orleans. Kay Lang + Associates led the interior design, working alongside curators to incorporate artifacts from the museum's extensive collection directly into the property.
Read on >>> Source: Travel Market Report New Higgins Hotel Opens at New Orleans WWII Museum