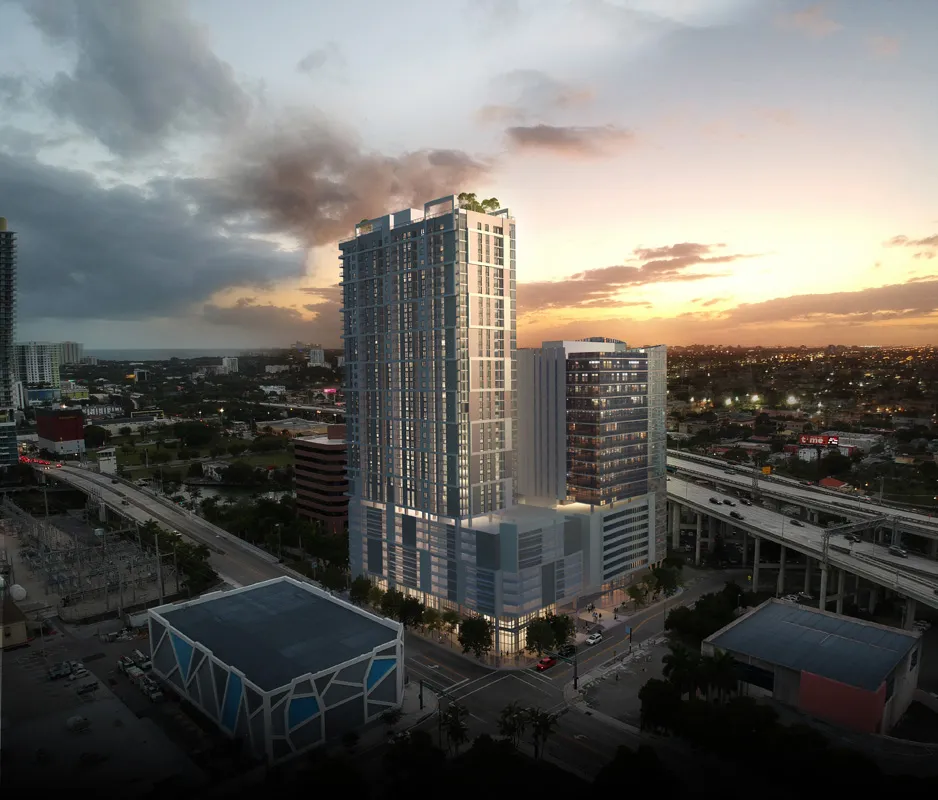 New Renderings & Details Of Nexus Riverside's First Phase Planned In Downtown Miami – The Next Miami
Tue Jan 12 2021
Adler Group has released new renderings and details of their Nexus Riverside project planned in downtown Miami.
The developer last month submitted an application for a construction permit, but doesn't appear to have actually filed construction documents, so it is not yet in review.
According to a UDRB filing last year and the new permit filing, Nexus Riverside will include:
428 apartments
278,379 square feet of office
4,000 square feet of retail
1,307 parking spaces
…
The first phase's taller tower will rise 38 stories, or 430 feet, and include the residential units. A shorter office tower will rise 20 stories.
NBWW is the architect.
Read on >>>> Source: New Renderings & Details Of Nexus Riverside's First Phase Planned In Downtown Miami – The Next Miami